After much talk and expectations, the India-Australia series is all set to commence with the T20I series. The absence of Steve Smith and David Warner is being viewed as a big miss in the Test side, but the two sides will be evenly matched as far as the T20I is concerned.
Indian vice-captain Rohit Sharma believes that his side is ready to face the challenges head-on and that the batsmen are all set to tackle pace and bounce of Australian pitches.
"This is one place we want to leave our mark on and do well as an unit," Rohit told reporters in Brisbane, the venue of the first T20I match.
The Test series will always hog all the headlines and Rohit is confident that the visitors are primed to leave a mark on this tour and win critical moments.
'We want to make it count this time'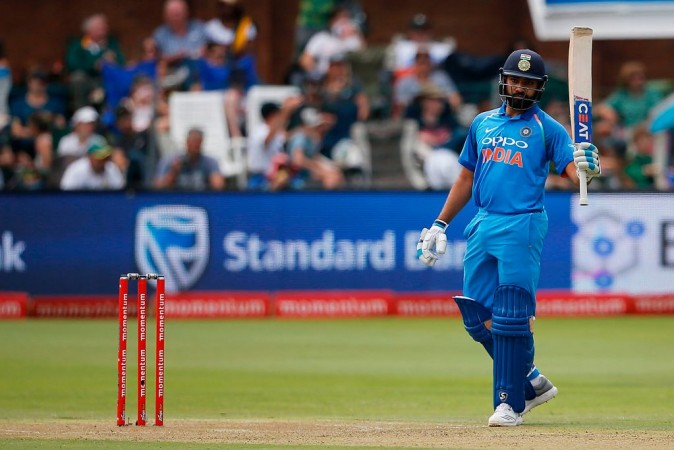 "The last time we came here there were a few close games. We want to make it count this time around. There is real good feeling in the group across all three formats. The motive of the team is to try and seize all the moments and try and win," he added.
Brisbane is one of the fastest tracks in Australia and Rohit believes that it gives the hosts advantage considering the pace and spite, but at the same time views it as a challenge for the batting unit.
"Those two conditions are obviously very challenging and Australia specially have tall bowlers who extract bounce and use it to their advantage. Indian batsmen generally are not that tall. It's not that easy for us. But all the guys are determined to change things around this time. It will be a challenge but we are ready to accept the challenge," Rohit added.
Rohit was included in India's Test side as the Indian selectors believe that his game is suited to the pace and bounce in Australia. The right-hander says that his balance at the crease is a critical aspect of his game as it allows him to play off the backfoot.
"The good bounce allows me to play my game because I have grown up playing on cement pitches back home," Rohit added