After recently dubbing Virat Kohli as the best player in the world, Glenn Maxwell now believes Rohit Sharma is unstoppable.
Much of the build-up to India's tour down under by the Australian media has been circled around the Indian contingent. Official broadcasters, Fox Sports released a promotional video on the series solely based on Virat Kohli's batting prowess and even former cricketers have spoken about India's strength.
After humming glorifying verses in Kohli's honour, the Aussies have now turned their attention to his limited overs' understudy Rohit Sharma.
Speaking to directhit.com.au in an interview, Maxwell had high praises reserved for Sharma's effortless batting.
"His effortless hitting; and he seems to have a lot more time than other players.
"He makes it look so easy and I suppose that's the joy of watching him. The game looks easy when he is out there batting and he is able to hit the ball wherever he likes.
"He is good against pace and spin and he hits the ball miles when he wants to."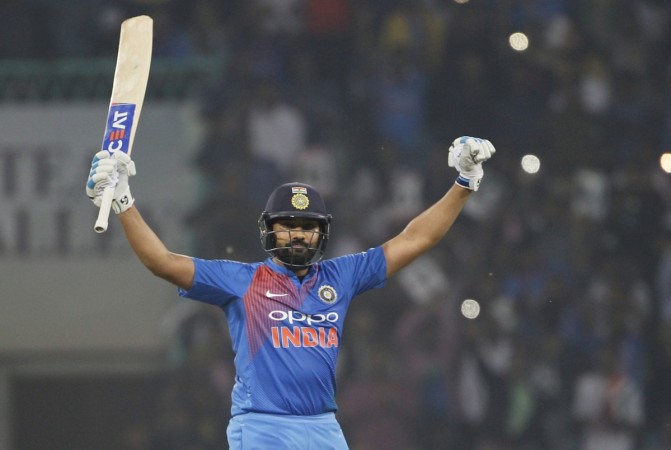 He went on to call his former Mumbai Indians teammate a star and reckoned that the 31-year-old cannot be stopped.
"Rohit Sharma is an absolute star in limited overs cricket. Getting multiple double hundreds is no mean feat in one-day cricket.
"I think he got 260 [sic] and I remember watching it, going, 'This guy, you just can't stop him'."
Maxwell also said that he believes Sharma's laid-back attitude makes him as successful as he is.
"He's quite relaxed and chilled and laidback. He doesn't let things phase him, that's for sure.
"Most of the times I have had to deal with him, he's been so chilled out and I suppose that's one of his strengths especially when he is facing any bowlers, he just seems to have endless amounts of time and not a care in the world almost."
The Australians, who have historically been known to spit verbal fire at their opposition, have taken a complete detour in their approach to the build-up of this series.
The highly anticipated battle starting on November 21 will clarify whether this change is another chapter in the famous Aussie book of mind-games or a genuine turn.