Cognizant Technology Solutions (CTS) has made the headlines once again. It is being said that the American multinational corporation is looking to lay off about 6,000 workers in India to ramp up hiring in its home country.
This might be the company's way to appease the Donald Trump Administration, which has expressed displeasure over US firms outsourcing jobs to other countries as well as addressing the charges against it taking up a major share of the H-1B visas offered. After speculations about the layoffs made news, Cognizant Chennai employees are now planning to take up the matter with Tamil Nadu's state labour department.
While Cognizant president Rajiv Mehta told the Economic Times that the company had no layoff plans, he had earlier revealed that it does intend to ramp up hiring in the US. "We are shifting our workforce rapidly in the US with more US jobs and US delivery centres," he told PTI. Additionally, he attributed the shift to "clients' need for co-innovation and co-location."
Speaking about taking up a large share of the H-1B visa, Mehta said the company has plans to try and reduce its dependence on visa.
Meanwhile, it has also been reported that Cognizant might also let go of its senior employees through a voluntary retirement scheme. The firm has reportedly given its senior employees an option to accept a six or nine months' severance package, whichever is applicable.
"We are offering a voluntary separation incentive to some eligible leaders, representing a very small percentage of our total workforce. It is related to our overall company strategy to accelerate our shift to digital and to deliver high-quality, sustainable growth," a Cognizant spokesperson told ET.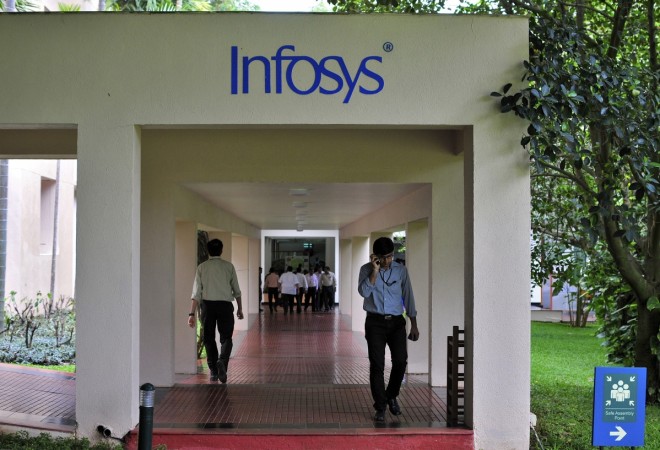 Similar story with Infosys
Not just Cognizant, Infosys. too has been in news for similar reasons. On May 2, the company said that it plans to ramp up hiring in the US and will also set up four technology hubs in the country. The hiring of about 10,000 employees is likely to take place over a span of two years.
"Infosys is committed to hiring 10,000 American technology workers over the next two years to help invent and deliver the digital futures for our clients in the United States," Vishal Sikka, chief executive officer, Infosys, said in a statement.
Sikka also explained how Infosys, through this decision, aims to improve its clients' businesses and bring new kinds of opportunities to American workers. Indiana Governor Eric J Holcomb, too, seems pleased with the idea and said that it will benefit the state in a big way.
"It's so good to welcome Infosys to Indiana, and to expand our growing tech ecosystem with the addition of their estimated 2,000 Hoosier jobs. I look forward to working with Infosys to elevate Indiana to the next level," he said.