Ananya Panday will make her debut with the Student Of The Year 2, and father Chunky Panday seems to be really excited.
The actress reportedly has "a scholarship in America", but has deferred admissions by a year to focus on her acting career.
The actor wants his daughter to tread her own path. "I only keep telling her that you should not try and imitate anyone. You have to write your own story, your own graph, and rhythm. She is quite ready for that. In real life, she is a very good student. She has got a scholarship in America too but we have deferred the admissions by a year because she got the movie. So, let's hope the real-life student becomes a good reel life student."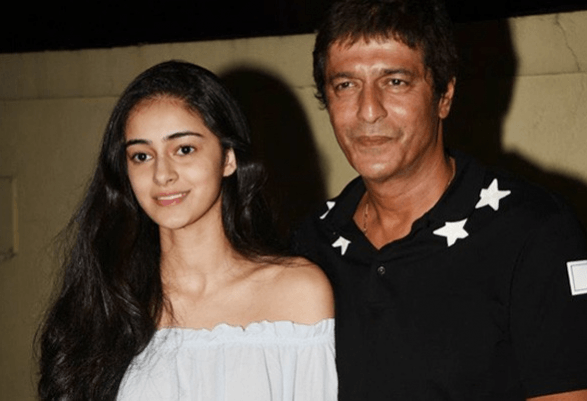 After Karan Johar revealed the posters of SOTY 2 on his Twitter account, Chunky was reportedly overjoyed.
In an interview, Chunky told Pinkvilla, "I feel like standing on the roof and shouting. I am so excited."
The actor even reminisced about his own acting debut. "When I had signed my first film, I had not even told my family about it. In fact, I remember just two days before the muharat my parents found out that I am doing a film. But with her, it has been different, the way her debut movie has got announced. I had tears in my eyes this morning when I saw the posters. I am a little too overwhelmed right now," he said.
Chunky added that Ananya was destined to be in SOTY2. She loved the first part of the film that starred Alia Bhatt, Varun Dhawan, and Siddharth Malhotra. He said, "They were crazy about Varun, Sid, and Alia and were going on and on about it. Finally, the elder one is doing part 2, it is too surreal. She couldn't have asked anything better than this. She went and auditioned for it and when she got confirmed, her excitement was next level."
Student Of The Year 2 directed by Punit Malhotra is set to hit the theaters November 23, 2018.