Shocking the world earlier this week, Chris Pratt and Anna Faris announced that they are parting ways. Confirming the split, the couple took to their respective social media platforms to make the announcement. While the couple did not reveal the reason behind the split, many speculate that Pratt's hook up rumours with Jennifer Lawrence could be the reason.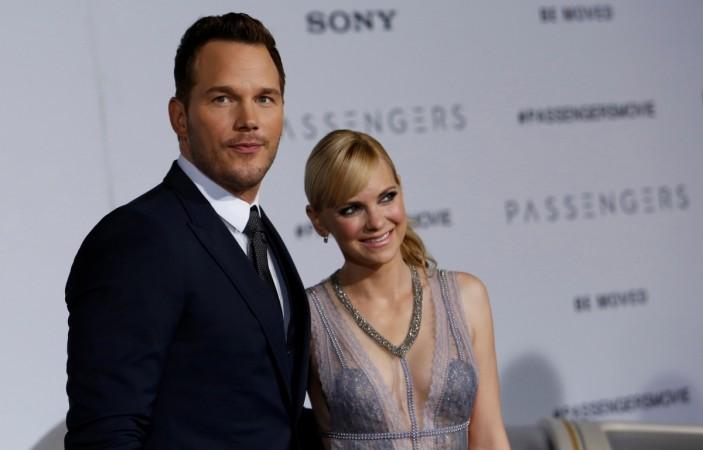 Not offering a clarification, or revealing the reason, sources close to the couple share that the decision to separate has crushed them both.
"Infidelity was not an issue in the split between Chris and Anna, who are dealing with their separation as amicably as possible. They still talk daily and are on good terms, not vicious, mad or angry at each other like so many high-profile divorces," an insider told Hollywood Life.
Also Read: Chris Pratt and Anna Faris split: Jennifer Lawrence to be blamed?
Insiders also reveal that the Guardians of the Galaxy actor and the Mom star are prioritising their son, Jack Pratt and do not want the transition to impact him negatively. So, the two have chosen to take some help from Coldplay's lead singer Chris Martin and his ex wife Gwyneth Paltron.
"They are taking a page out of Gwyneth [Paltrow] and Chris Martin's 'conscious uncoupling' book and are trying to be as good to each other as possible as they begin to move forward with the divorce paperwork. Their main concern continues to be the best parents they can for their son during this challenging time," the source revealed.
Like their fans that are still unable to digest the perfect couple are parting ways, Faris is also unable to wrap her head around the whole situation. The actress has been crying ever since the split was made public and she has been depending on her family for support. It has been difficult for Pratt as well and he is "taking the help of his closer guy friends, who have been through similar situations, for advice and guidance."
The couple were married for eight years and the rumours about their marriage hitting the rocks began when Pratt got close to Jennifer Lawrence during the filming of their 2016 release, Passengers.