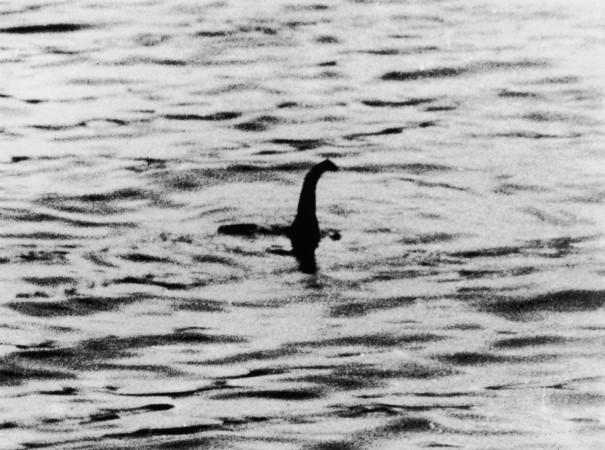 A strange aquatic creature has reportedly been spotted by a worker from Xinjiang, an autonomous region in Northwest China. The worker, identified as Wang Xin'an, is convinced that he has spotted the monster, which has been compared to the fabled Loch Ness monster in Scotland.
This week, Wang captured around four mysterious creatures swimming under the surface of the Kanas lake when he was on tour duty near the lake. He captured the eerie creature on his phone, Mail Online reported. Wang said that the mysterious creatures were leaping out of the water.
"Look, is this the lake monster?" a man is heard saying in the video, which is obtained by Pear. Another man can be heard responding, "Yes, it indeed is."
Wang told a reporter, "I don't think they were waves. They were moving against the direction of the water currents."
While Wang is convinced that he has, in fact, spotted the aquatic monster, director of the wildlife reserve centre at Kanas Lake said that it could be marine animals that appear during this time of the year for food.
"The lake is at its highest water level, so those fishes or other creatures would come here for food," Sun Jidan, the director, said.
This is not the first time a strange spotting at the Kabas Lake has been reported. Earlier this year in May, a few tourists claimed to have spotted the lake monster under the water surface. At that time, a worker at the park said that this was the first sighting of the monster in 2018.
A few years ago, another worker had filmed the 'legendary beast' emerging from the water. "I compared it to the size of a speedboat and a wild duck, the size of the mysterious object should be between the two," Wang Hongqiao told China Central Television in 2012.
However, a researcher at the Xinjiang Environment Protection Centre dismissed the lake monster claims and said that the creatures were nothing but the Siberian giant trout.
"Given the habitat and the waves, there is only one kind of fish that could live in the lake and that's Siberian giant trouts," the researcher told the news channel.
"What actually happened under the water is that the Siberian giant trouts want to hunt for small fish and the small fish swim close to the water surface to avoid the trouts," the researcher added.
Watch the video below: