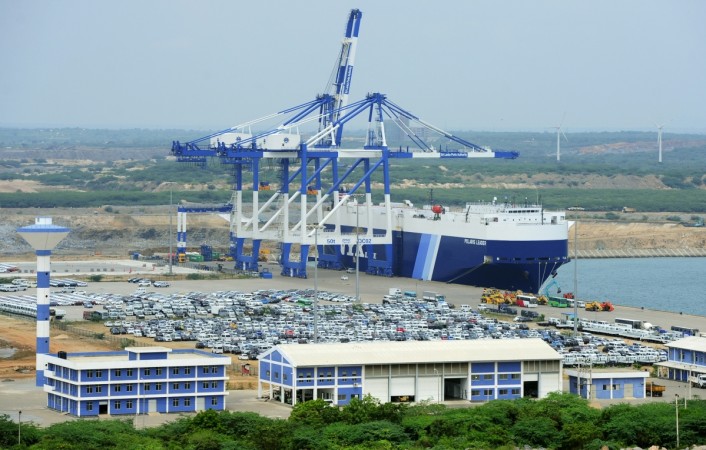 China will not be allowed to use Sri Lanka's Hambantota port for military purposes, says Japanese Defence Minister Itsunori Onedera who is on a visit to the island nation.
Onedera, whose visit to Colombo comes amid concerns over increasing Chinese influence, is the first defence minister of Japan to visit Sri Lanka. His remarks come at a time when concerns are being raised in the region over the leasing of the port to China.
Onedera met Sri Lankan President Maithripala Sirisena and Prime Minister Ranil Wickremesinghe on Aug 21. After the meeting, Onedera told Japanese NHK television that he had raised the Chinese issue with Sri Lanka. "Despite the lease, there was an agreement that port remains free of military activities," Mr Onedera was quoted as saying by NHK.
The Japanese minister will also be visiting Hambantota.
Sri Lanka and China have signed a 99-year lease of the port for China to set up an industrial park around the seaport. Responding to Indian concerns, Sri Lanka had said that it will not allow China to make any military presence at Hambantota which is located on a key sea international shipping route.
Sri Lanka, in a bid to avoid concerns from India over the port, has entered a joint venture with the Indian airport authority to lease out the Hambantota international airport to manage it.
During the meeting held on Aug 21, Japan and Sri Lanka had agreed to boost defence cooperation in the maritime sphere. Japan also donated two coast guards ships to Sri Lanka.
(With PTI inputs)