After the Chinese snowflake boy's icicle hair story went viral on social media, now another young Chinese boy's story is making round on Weibo.
A seven-year-old boy, known by his nickname Xiao Chang Jiang (which means "Little Yangtze River"), works as a "kuaidi" — express delivery boy — in a district of Qingdao city.
According to What's on Weibo, the boy's father had passed away four years ago. His mother has remarried since and lost touch with her child.
Also read: Is it a zombie fish? This viral video of a cooked fish rising from the dead may horrify you
Yan Shifang, the boy's guardian and his late father's colleague, has been looking after Chang since he was three.
Chang now delivers around 30 packages a day in Qingdao's Shibei district and has almost become a celebrity. He told reporters he was very happy doing it and wanted to become a delivery boy once he grew up.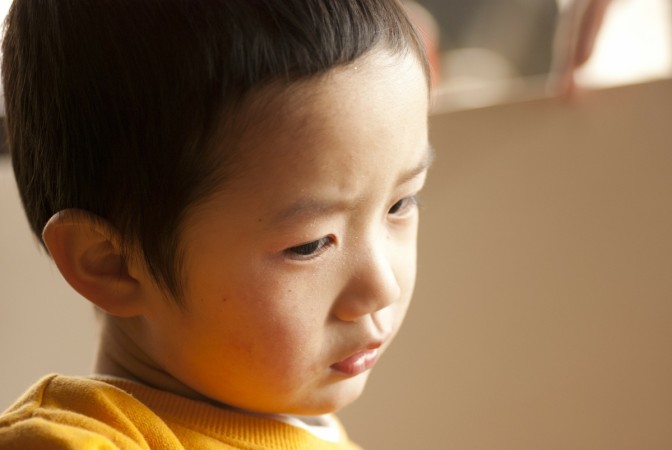 His photo and story were shared by Wang Qingwei, director of Qingdao Chess Association, after he met the boy last week.
"He handed me a big package with some difficulty and asked me to sign a confirmation receipt," Wang told China Daily.
On the other hand, another video has gained huge attention on social media as it was shared on Weibo by Chinese media outlet Pear Video.
One user commented: "First the ice boy, now the kuaidi boy. How many of these children are out there?"
"Looks like a very optimistic child, more sensible than other children, I believe that suffering will teach him a lot, I wish him a bright future. Mr. Yan is also a good man, good people will have a good report, bless them," another wrote.
Some users are feeling concerned about the indefinite future of these children and have also pointed out that child labour is one of the reasons why children are not able to enjoy a happy and carefree childhood.
One user commented: "What an awesome little guy, I hope the civil affairs department can help crowdfund to give him a better life."
Many users wanted to donate some money to get him back to the school. Chang has been sent to a local children's welfare house on the weekend.
"The boy is very smart and he is in good health," said Ren Linsong, deputy director of the welfare house, who added that they will take care of him and help him with his schooling.
However, an investigation is underway to find his mother as per a notice issued by the Qingdao Shibei district government.
"The local police authority has not yet found the boy's registered household and we are trying to find the boy's mother," the notice stated.
In the meantime, it has created a big hullabaloo across the world as the video triggered the issue of child poverty in China. Many lamented the situation of Little Li, calling it the "societal tragedy" of the country.
While the Chinese government aims to eradicate the poverty by 2020, this kind of situation certainly raises questions about the country's social security system.