Just a few days after China asked India to adjust its mindset and restore their confidence in them, China's Ministry of Foreign Affairs (MFA) has emphasised that it is important for India to join the Belt and Road Initiative (BRI) and even added that they are willing to engage in "in-depth communication" to address Indian concerns over the project.
CPEC will see China 'colonising' Pakistan? Islamabad was always at mercy of outsiders; that's nothing new
This statement comes almost one and a half months after the Doklam dispute, which began when Indian soldiers stopped Chinese troops from constructing a road in Bhutan but ended on peaceful terms on August 28.
China ready for in-depth talks
China is keen on India's participation in the BRI project and even ready to engage in talks over the disputed project.
"We had invited India to the Belt and Road Forum and hoped they would join the initiative, but India has expressed concerns. We think it is important for India to participate in this programme. We are ready to have in-depth communication with the Indian side to address their relevant concerns," Yao Wen, Counsellor of the Department of Asian Affairs from the MFA, was quoted as saying by The Indian Express.
Wen, during his address to the 19th National Congress, said that he hoped that India would "understand" China's position and thus join Chinese President Xi Jinping's initiative.
Citing the fact that Japan and the US had made positive statements about BRI, Wen yet again urged India to join the project.
"So, we do not want to see the absence of India in BRI. We hope India can join BRI, which is beneficial to the development of this region," the official added.
The BRI is a development strategy proposed by China's paramount leader Xi Jinping that focuses on connectivity and cooperation between the Eurasian countries and Africa with the help of a network of roads and two sea routes.
China's take on India's refusal to participate
India has refused to acknowledge the BRI as it infringes their sovereignty and territorial integrity.
In fact, in May India had skipped China's Belt and Road Forum following sovereignty concerns over the China-Pakistan Economic Corridor (CPEC) which would pass through the disputed Pak Occupied Kashmir (Pok).
"India has expressed its concerns on CPEC because they believe CPEC passes through territory they believe is their own. One important project is the Karakoram Road. This is the only land passage between China and Pakistan. It was completed in the 1970s and we are upgrading this road for more convenient transport. We keep telling our friends in India that the BRI and CPEC are not about territorial claims and will not affect China's position on the Kashmir issue," Wen stated.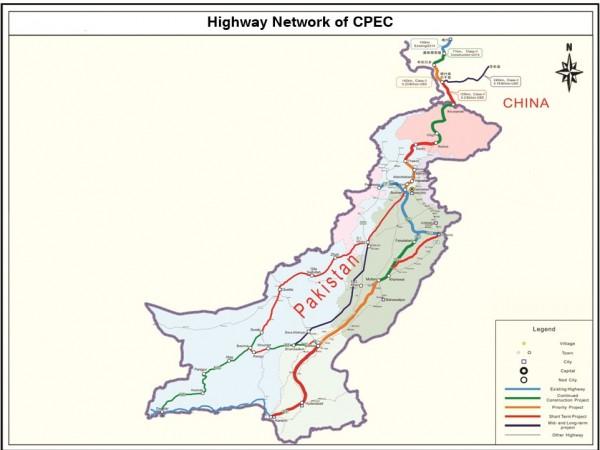 China, who has also stood in favour of Pakistan on the Kashmir dispute, during the United Nations General Assembly (UNGA) implied that it will not interfere in any negotiations on Kashmir and acknowledged that it was a bilateral issue between India and Pakistan
India, China saw twists and turns
Wen said that India and China's relation has experienced many ups and down this year.
While the Doklan standoff took a toll on China and India's relationship, the two countries made up for it during the BRICS Summit at Xiamen in China, when China acknowledged India's fights against Pakistan being the safe haven of many terror groups.
"China-India relations have seen twists and turns this year. As the major countries in this region, it is natural that we have some disagreements," Wed further added.
Interestingly, India would not mind holding in-depth dialogue with China over the BRI, as the former has always stressed on its need.
"Guided by our principled position in the matter, we have been urging China to engage in a meaningful dialogue on its connectivity initiative, 'One Belt, One Road' which was later renamed as 'Belt and Road Initiative' We are awaiting a positive response from the Chinese side," External Affairs Ministry spokesperson Gopal Baglay had said in a statement in regard to India boycotting the CPEC Summit.
Dalai Lama issue also included
Senior MFA officials also said that just like China is willing to take into consideration Indian efforts to play a bigger role in international affairs, it also hopes that India would respect Chinese concerns, especially those involving the Dalai Lama and border disputes.
"At the same time it is hoped that India could respect China's concerns, for example, the Dalai Lama issue and the boundary question," Wen stated.