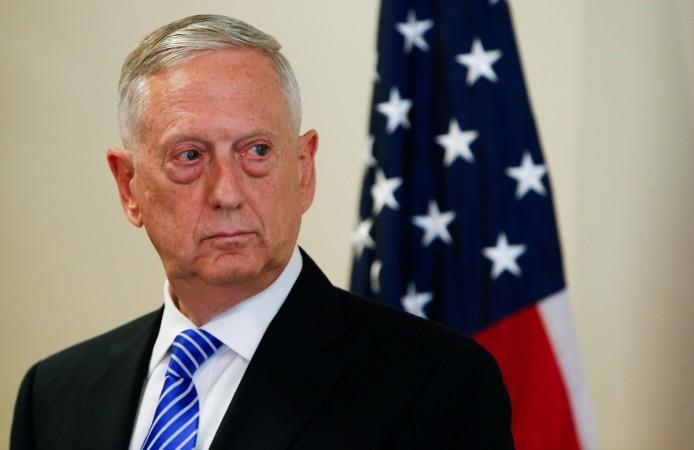 The United States on Wednesday backed India's opposition to the China-Pakistan Economic Corridor (CPEC), agreeing with New Delhi that it passes through a disputed territory and no nation should put itself into a position of dictating the Belt and Road initiative.
India had decided to not attend the Belt and Road Forum (BRF) held in China in May because of sovereignty concerns over CPEC, a flagship project of One Belt One Road (OBOR), which passes through Pakistan-occupied Kashmir (PoK)
One Belt One Road (OBOR) is a development strategy proposed by Chinese President Xi Jinping, which focuses on connectivity and cooperation between China and the rest of Eurasia, encompassing around 60 countries.
India had announced that it will boycott the BRF summit, citing that the nation cannot accept a project which ignores its core concern over sovereignty and territorial integrity. China is looking to link Xinjiang with Gwadar port through the China-Pakistan Economic Corridor. The port is built in Balochistan and the route passes through the Gilgit-Baltistan region which India claims as its own.
US Defence Secretary Jim Mattis appeared to present a strong front against China's ambitious OBOR initiative on Wednesday.
"In a globalised world, there are many belts and many roads, and no one nation should put itself into a position of dictating 'one belt, one road'," Mattis told members of the Senate Armed Services Committee during a Congressional hearing, according to PTI reports.
Mattis made the statement after returning from his maiden trip to India last week wherein he met his counterpart Nirmala Sitharaman and Prime Minister Narendra Modi.
"That said, the One Belt One Road also goes through disputed territory, and I think, that in itself shows the vulnerability of trying to establish that sort of a dictate," Mattis said apparently referring to India's position on CPEC.
Mattis' statement was a response to a question from Senator Charles Peters over OBOR and China's policy in this regard.
"The One Belt One Road strategy seeks to secure China's control over both the continental and the maritime interest, in their eventual hope of dominating Eurasia and exploiting natural resources there, things that are certainly at odds with US policy. So what role do you see China playing in Afghanistan, and particularly related to their One Belt One Road," Peter had said.