Even though reports have claimed that China — with whom India was engaged in a 73-day long conflict along the un-demarcated Line of Actual Control (LAC) — has stationed around 1,800 Chinese army personnel near the Indo-China Doklam border, the neighbouring country on Thursday has yet again called out to India to "strictly control" its troops.
In fact, it even asked India to implement agreements to maintain peace and stability on the border.
Constant reminders to uphold peace
The Doklam standoff, which is the second longest standoff between India and China, had begun when the Indian soldiers stopped Chinese troops from constructing a road in Doklam.
However, though the conflict ended exactly four months ago on August 28, when India withdrew its troops from the region, followed by China, the neighbouring country has maintained a steady stance that India should be the one to strictly monitor its army's activities in the controversial region.
While addressing China's international military cooperation in 2017, its defence spokesman Col Ren Guoqiang told his country's reporters that he wants India to take responsibility for maintaining a good relationship with them.
"We hope the Indian side can earnestly implement the relevant agreements reached between the two sides on the border issue and strictly control its border defence troops and do more for the positive development of China-India military-to-military relationship," he was quoted as saying by PTI.
'India should have learnt their lesson'
He also added that China is working towards maintaining peace and so should India.
"We hope Indian sidewalk towards the same direction as the Chinese side and both sides can push forward the development of the relationship and jointly maintain peace and stability along the China-India border, which is in the interest of both sides," Guoqiang said.
Like earlier, China again stressed said that India should have learnt lessons from the Doklam standoff.
"It is our position that India should have learnt a lesson from the incident," he said.
On December 12, China's Foreign Minister Wang Yi had said that India should have learnt lessons from the "cross-border infiltration" and therefore avoid such incidents in the future.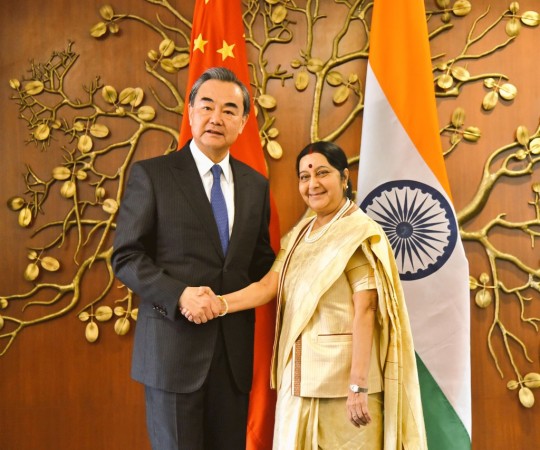 Like always, China called out to India to stress on improving its bilateral relationship with them.
"As far as we know both sides have agreed that it is important to maintain peace stability along the India-China border and create favourable conditions for further development of the bilateral relationship, which has provided a good environment and good momentum for the continued enhancement of China and India relationship," Guoqiang asserted.
Guoqiang made all the statements on Thursday, as Doklam standoff was one of the "hotspot issues" for its international military cooperation in 2017.