China on Sunday asked India to abide by the provisions of the 1890 UK-China treaty, which had demarcated the Sikkim sector of the Sino-Indian border.
India won the China-India war, says Madhya Pradesh text book
The announcement came a day after Defence Minister Nirmala Sitharaman visited the Nathu La post and interacted with Chinese soldiers at the Sino-Indian border in Sikkim.
"The Sikkim section of the China-India border has been demarcated by the historical boundary," the Chinese foreign ministry was quoted as saying by the PTI.
India should work with China for peace
Citing the aforementioned historical treaty, it also urged the Indian government to co-operate with them in order to uphold peace.
"It is the best testimony to this fact. We urge the Indian side to face the facts, abide by the provisions of the historic boundary treaty and the relevant agreement of the parties, and work together with the Chinese side to maintain peace and tranquillity in the border areas," the foreign ministry of China said in response to a query of the news agency in regard to Sitharaman's one-day visit.
Not the first time
However, this is not the first time that China has taken a reference to the 127-year-old treaty that was signed by Britain and China.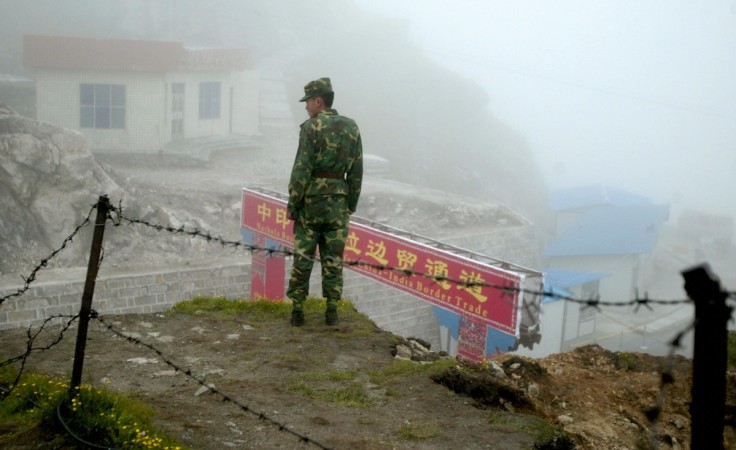 During the over two-month long Doklam standoff, which began when the Indian soldiers stopped Chinese troops from constructing a road in the Bhutanese territory, Beijing had often referred to the 1890 UK-China treaty.
It had said that the agreement has defined the Sikkim section of the boundary with Tibet and therefore the border in that area has been settled, PTI reported.
Constant reminders to uphold peace
Earlier on Friday, China had yet again harped on the need for maintaining a healthy and stable relationship with India.
The Chinese Foreign Ministry, in an attempt to downplay the remarks by the Indian Air Force chief about a two-front war, said that stable relationship serves the fundamental interests of both the countries.
"A healthy and stable China-India relationship serves the fundamental interests of the two peoples and is also the common expectation of the region and the international community," the foreign ministry was quoted as saying by PTI.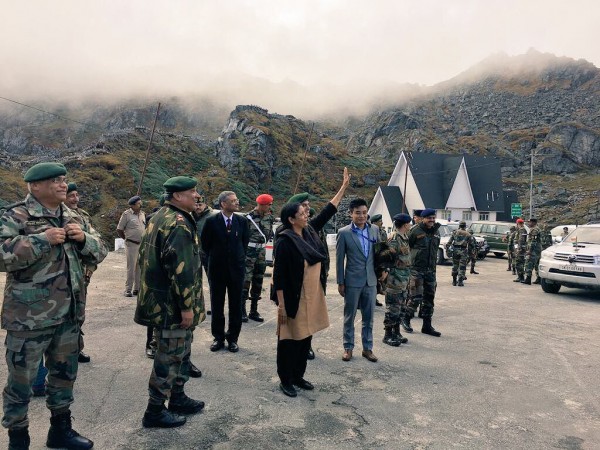 Meanwhile, Sitharaman during her maiden visit could not go for an aerial survey of Doklam and forward posts in border areas of Sikkim due to bad weather.