After dominating the box office in the US and other countries, now Marvel's Black Panther is eyeing records in China. The film, which has already been touted as the biggest blockbuster of the year, has debuted at the Chinese box office and the opening-day collections are said to be huge.
Ryan Coogler's film earned an estimated $22.7 million at the Chinese box office. The opening-day collection is the third highest for an MCU movie after Avengers: Age Of Ultron (Tuesday opening) and Captain America: Civil War, according to Deadline.
The film may also beat Spider-Man: Homecoming's opening day collection to take the third spot at the box office in China. However, only the final opening-day numbers will tell whether Wakanda has worked its magic in the country or not.
The film, which has a worldwide score of around $962.6 million, is now eyeing the $1-billion mark. With the opening weekend Chinese box office collection (estimated to be $70 million), Black Panther is expected to cross the mark by March 11.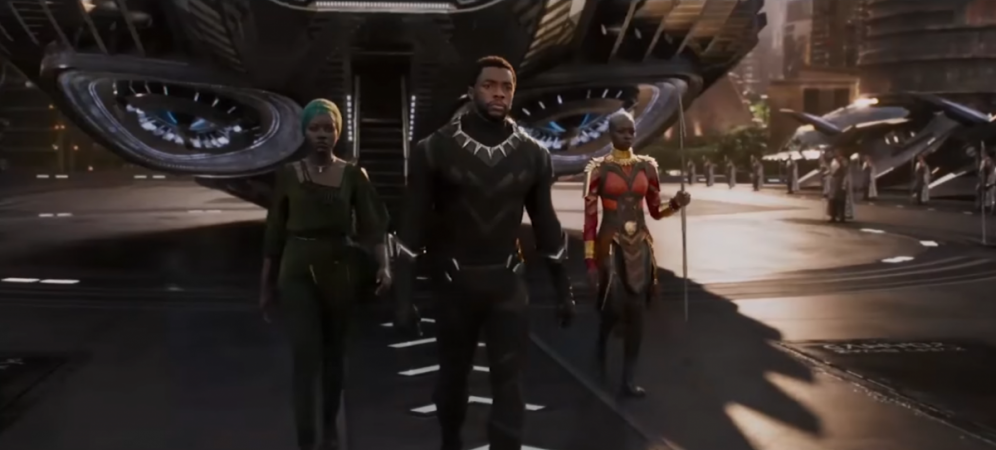 While speculations are rife that it will touch the billion mark by Sunday, Forbes suggests that it will surpass the mark by Saturday.
If Black Panther touches the $1-billion mark, it will be the fifth MCU film to earn that status after The Avengers, Avengers: Age of Ultron, Iron Man 3, and Captain America: Civil War.
The domestic collection of Black Panther stands at $520.8 million. Its fourth-weekend collection (estimated to be over $40 million) will take the film's total earnings to around $560 million.
With that, it is expected to surpass Rogue One: A Star Wars Story's $532-million mark and The Dark Knight's $534-million mark in North America.