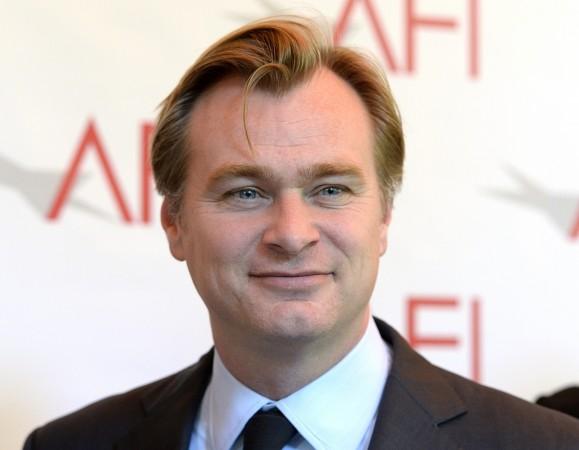 Christopher Nolan was a happy man last weekend. The director's 2017 World War II movie Dunkirk won three Oscars at the Academy Awards 2018 on March 4, which included Best Film Editing, Sound Editing and Sound Mixing.
Following the award ceremony, the director was spotted at the Governors Ball after-party where Deadline's reporter caught up with the proud filmmaker. In conversation with the publication, the director was asked who he thinks would take home the Best Picture award next year. His answer: Black Panther.
Nolan named the movie and said it would go on to become the first comic-book movie to break that ceiling with the Academy. The Chadwick Boseman-starrer has already generated Oscar buzz following its release.
Now, Deadline reports that Disney is planning an Oscar campaign for the Marvel movie. Top executives are planning to push the movie for the "big prize" — Best Picture.
Such buzz for a comic book movie at the Oscars was last seen for Nolan's own The Dark Knight, when it was nominated in eight categories but it won only two awards, including Best Supporting Actor for Heath Ledger.
But even in that year, the film wasn't nominated in the big four category — Best Picture, Best Director, Best Actor and Best Actress.
Superhero movie fans have pinned their hopes on Black Panther this year. Several film analysts also believe Black Panther will find a place in the Oscars 2019 race. But it is to note that Wonder Woman created similar buzz last year and was completely snubbed by the Academy this year.
Movies like Logan and Guardians of the Galaxy Vol 2 were nominated, but Wonder Woman failed to qualify.
It remains to see if Black Panther will qualify, surpass the technical awards categories and find a place in the big four.
While fans wait to see if the Academy recognizes the Marvel movie at the Oscars 2019, Black Panther continues to shatter records at the box office.
According to Forbes, Black Panther inches towards surpassing the $900-million mark worldwide and that too before it opens in the China market. The movie currently holds gross earnings of $501 million in North America and $897 million worldwide.