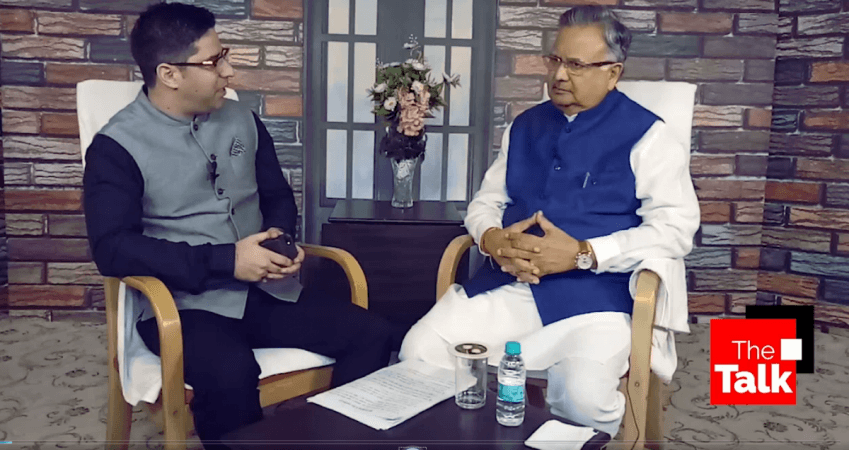 Chhattisgarh Chief Minister Raman Singh has announced a plan to bring 1.5 lakh teachers from various local bodies under the ambit of the state school education department.
The move will allow teachers to get benefits under the 7th pay Commission recommendations, such as a unified pay scale, allowances and promotions which regular teachers are entitled to.
Currently, the teachers who are not part of the education department receive a meager salary with no option for a promotion or allowances.
According to State Panchayat and Rural Development Minister, Ajay Chandrakar, the first phase starting on July 1, will see the inclusion of teachers who will be completing eight years of service - about 1.03 lakh teachers in the state.
The remaining 48,000 teachers will be brought under the school education department after they complete eight years of service.
The move is expected to cost the state exchequer Rs. 1,346 crore. Though it has not been revealed if these expenses will be borne entirely by the Chhattisgarh government, or if they will seek assistance from the Centre.
Furthermore, the state cabinet has also approved the implementation of the Prime Minister's National Health Protection Mission under the Ayushman Bharat Scheme. Scheduled for launch on August 15, it will benefit around 40 lakh families in Chhattisgarh. Families included in the scheme will get healthcare assistance of up to Rs. 5 lakh per year.
Beneficiaries under the Chief Minister's Health Insurance Scheme will receive Rs. 50,000 for availing health facilities, according to Chandrakar. The scheme will be implemented by two nodal agencies in the state - Sanjivani Sahayata Fund and Rashtriya Swasthya Bima Yojana.
It was decided in the state cabinet meeting to implement the revised guidelines issued under the Pradhan Mantri Ujjwala Yojana. Under the scheme, around 19 lakh families out of over 35 lakh eligible families in the state have been benefitted till March 31, 2018.
[With inputs from ANI]