Clearly startled by the recent Football Leaks claims, Chelsea star Eden Hazard has implored some senior figures to clean up the game of football.
German newspaper Der Spiegel had, earlier this month, leaked damning news about the footballing world when they claimed that Manchester City and Paris Saint Germain (PSG) had avoided Financial Fair Play (FFP) sanctions with the intervention of FIFA President Gianni Infantino.
The newspaper also claimed that several top clubs across Europe have gone behind UEFA's back and held talks of forming a European Super League.
In this supposedly proposed league, Der Spiegel claims that there will be 16 clubs (11 'founders' and 5 'initial guests'). According to the report, the 'founders' are Real Madrid, AC Milan, Arsenal, Barcelona, Bayern Munich, Juventus, Manchester United, Liverpool, PSG, Manchester City and Chelsea.
This breakaway league is claimed to hit the floor by 2021 and will provide the 'founders' a guaranteed membership of 20 years and immunity from relegation.
Eden Hazard has evidently been rocked by these revelations and asked for corrective measures to be taken in this regard.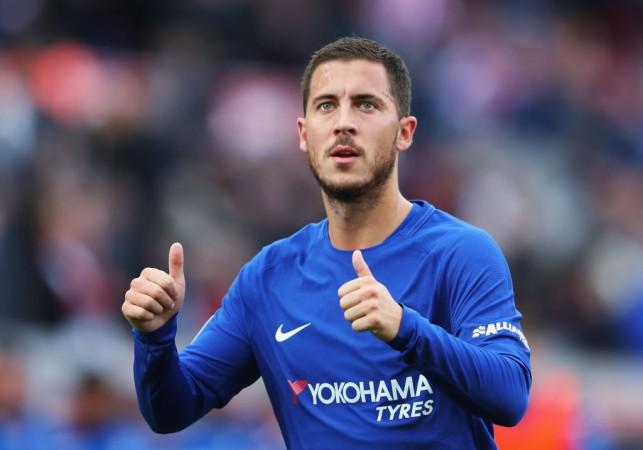 "I try to read the reports, and there's something new every day," The Sun translated from Hazard's interview with Sporza.
"I like to be informed and if I can help, I want to do that too, but I mainly concentrate on my job on the ground: As a player, you do not have the possibility to clean up football, there are others who do that can do it.
"Football Leaks is not just a problem of brokers, but of football in general", continued the Belgian captain. "Of course I am in favour of putting things in order, not only in Belgium but also internationally, we know that a lot of money is involved in football, and there are some figures around who do not like it very well."
The claims also featured Hazard's Chelsea teammate N'golo Kante wherein the World Cup-winning midfielder refused to be a part of a tax scheme, once again showed the humble nature of the Frenchman.
In the same interview, Hazard also addressed his transfer rumours linking him with a move away to Spanish giants, Real Madrid.
"I now only think about Chelsea. The competition lasts 7 to 8 months, after which I see what happens."