Manchester United manager Jose Mourinho blamed the fixture list while lauding his team's fighting spirit in defence during the defeat to cross-town rivals Manchester City. The crushing loss sees the Red Devils go 12 points adrift of their local rivals who are perched at the top of the Premier League table.
Manchester City dominated most of the game allowing United only one attempt on target, a penalty that was converted by Anthony Martial. For the hosts, David Silva opened the scoring before Aguero found the net in the second half and Gundogan sealed the points in the dying stages of the game.
Mourinho offered a different perspective of his side's performance at the Etihad bringing up the contrasting run of games for the two sides leading to the derby on Sunday.
"The game was open [until the third goal] in a week when Manchester City played at home three matches and we play three matches away. In a week where they enjoy two 6-1, 6-0 victories, relaxed, everything nice and easy and we play two matches away - difficult ones - where the second was like a final against one of the best teams in Europe where we give everything physically, mentally."
Mourinho was referring to United's comeback victories away from home against Bournemouth and Juventus at a time when City played Southampton and Shakhtar Donetsk at home.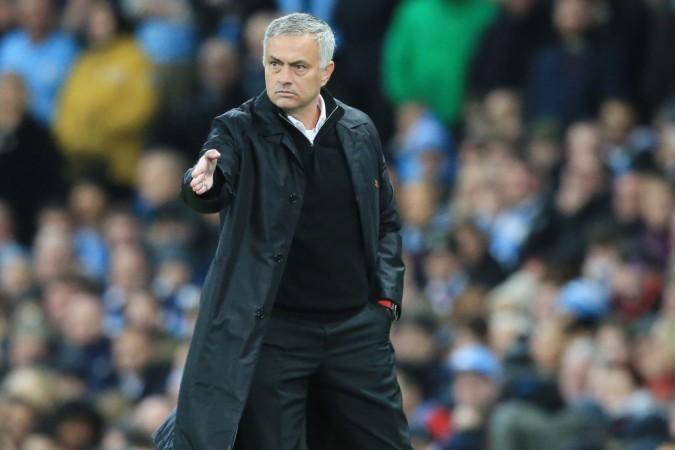 The United manager went on to defend his team's performance by calling out those that judge a match based on statistics - which on the night painted an overwhelming defeat to City.
"You can go for stats. That's the way people that don't understand football analyze football, in with stats", Mourinho said at the post-match press conference.
"I don't go for stats, I go for what I felt and I watch in the game and the game was there until minute 80-something.
"So, I consider the performance of my team a performance with mistakes. It's different than a bad performance.
"One thing is a bad performance another thing is a performance with mistakes."
Mourinho also spoke of his team's renewed belief and fighting spirit that has seen them come back from deficits in the dying stages of games and said that this defeat will not derail their progress.
"We made mistakes, we were punished by these mistakes, but the performance, the mentality, the togetherness, the belief, the fight until the end was something that we are building and we are not going to lose that because of a defeat."
The defeat left Manchester United languishing at the 8th spot in the Premier League and they take on Crystal Palace at home in their next game on November 24.