Manchester United manager Jose Mourinho has defended his sensational hand gestures aimed at Juventus fans after the Premier League side's come-back-from-behind win in a Champions League clash on Wednesday, saying the Turin fans had insulted his family, including the Inter [Milan] family.
Mourinho held his ears and seemingly taunted the home fans after United scored two late goals in a span of fewer than five minutes at the Allianz Stadium to collect three crucial points in their Group H encounter.
Even as Mourinho was goading the home fans, Leonardo Bonucci and Paulo Dybala ran towards Mourinho and questioned the Portuguese tactician over his seemingly provocative gesture.
There were mixed reactions to his gesture but United great Paul Scholes admonished Mourinho, saying the United manager needed to "win with a bit of class" during his appearance on BT Sport.
Nonetheless, Mourinho maintained he didn't offend anyone but conceded he could have avoided the gesture.
"I didn't offend anyone at the end, I just made a gesture that I wanted to hear them louder. I probably shouldn't have done it, and with a cool head I wouldn't have done it, but with my family insulted, including my Inter family, I reacted like this," Mourinho said.
He added: "On a beautiful Italian day, I made a little thing. I know millions are happy with the win. But I respect Juventus and the quality they have. I am really proud of my boys because they did everything."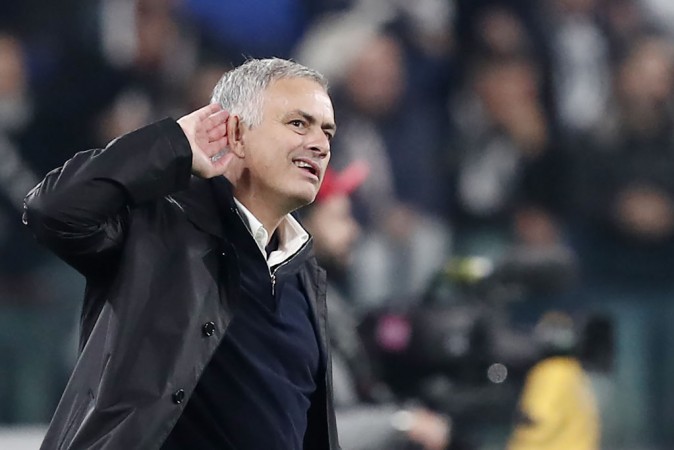 Mourinho was on the receiving end of taunts from Juventus fans during his side's 1-0 defeat in the reverse fixture at Old Trafford in October.
The Special One responded to the taunts by holding three fingers up, reminding the away fans his treble at Inter Milan in 2009-10 season.
United are now well-placed to reach the last 16 round of the premier European competition. They are now placed second in Group H with seven points, two fewer than leaders Juventus and two more than third-placed Valencia.
The Red Devils will host Young Boys later this month at Old Trafford before travelling to Spain to take on Valencia in their final group game on December 12.
United's win over Juventus comes as a big boost ahead of the weekend's Manchester derby at the Etihad Stadium. Mourinho's men are sitting at the seventh spot on the league table, nine points behind leaders and cross-town rivals, Manchester City.
A couple of positive results after a slow start to the season has given United and it's under-fire manager a ray of hope as they face a daunting task on Sunday against Pep Guardiola's well-oiled City.
"I think we played this season against Chelsea and Juventus away, the two best teams that we faced this season and we played very well in both. Here [in Turin], we were lucky to win in the last minute, against Chelsea we were unlucky not to win in last minute," Mourinho added.
"But we played very, very well and this is what we want, we want to play well, we want to go to every stadium, and it doesn't matter the team, and play. Then if they are better than us they win, if they have more potential than us, they win, if we make mistakes and pay for the mistakes we lose but I want the feeling, it doesn't matter where we go, that we go to compete and this is the feeling the Manchester United supporters around the world want to have."