The lawsuit filed by Nevada woman Kathryn Mayorga claiming Cristiano Ronaldo raped her in 2009 and then paid her $375,000 as hush money is set to undergo investigation in Las Vegas on two fronts – one is a lawsuit and the other is a criminal charge.
International Business Times understands that victims of sexual violence do not want to be named but in this case, the lady, Kathryn Mayorga gave consent through her lawyers to make her name public.
The Lawsuit
Plaintiff Kathryn Mayorga had filed a lawsuit in Clark County District Court on September, 27 which claims footballer, Cristiano Ronaldo, used "fixers" to pressurise Mayorga to sign a non-disclosure argument in 2010 that required the lady to not speak about the incident in question – one that Ronaldo and his lawyers insist was consensual.
The lawsuit also accuses Ronaldo or people working for him of conspiracy, coercion and fraud, defamation, battery, breach of contract and negligence for allowing details of the confidential settlement to become public in European publications.
Ronaldo's lawyers are yet to comment on the lawsuit and a veteran Nevada criminal defence attorney not connected with this case, believes that they will only reply to the claims after asking the judge to dismiss the lawsuit.
The attorney, William Terry, has told the Associated Press that the lawsuit may not make it to court. "There will be a ton of issues to decide long before the case gets to a jury. I think the whole complaint is vulnerable to dismissal", said Terry.
For the lawsuit to go to trial, judge Adriana Escobar has to decide if too much time has passed since the alleged attack; if either party has violated the 2010 non-disclosure pact and whether the documents cited by the European publications are authentic.
If the lawsuit does make it to court, a jury of eight people will be asked to reach a majority based on weight of evidence or the credibility or accuracy of allegations. If the decision goes in favour of Mayorga, she will probably be compensated in excess of $200,000.
The Criminal Charge
A police investigation was recently reopened about the 2009 incident on alleged victim Mayorga's request after she provided the investigating detectives with the name of the alleged perpetrator and the venue of the alleged crime – Cristiano Ronaldo and Palms Hotel and Casino.
Mayorga's attorneys say that the case was originally closed by the Las Vegas police – despite Mayorga undergoing a medical test to collect DNA evidence soon after the alleged attack in June, 2009 – based on the fact that the plaintiff only identified her attacker as a European soccer player and did not mention the location of the assault.
Police will hand over the results of the investigation to Clark County District Attorney Steve Wolfson to decide whether to file criminal charges.
A jury of 12 people would have to reach a unanimous verdict of guilt for a conviction on a felony sexual assault charge on Ronaldo. In case the Juventus forward is charged, it could bring him a sentence ranging from 10 years to life in state prison, depending on the jury's understanding of the bodily harm caused to Mayorga.
Is it too late?
It is well known that plaintiffs in personal injury cases in Nevada usually have two years to file a civil lawsuit.
Acknowledging that fact, Leslie Mark Stovall, a lawyer of Mayorga said that a psychiatrist diagnosed Mayorga this year with post-traumatic stress and depression "caused by Cristiano Ronaldo's sexual assault in 2009", owing to which, the lady was not emotionally or legally competent to enter the non-disclosure agreement nine years ago.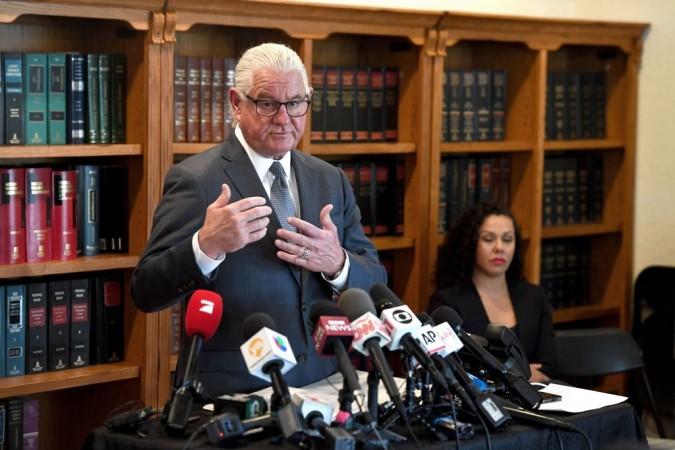 Veteran prosecutors, defence attorneys and law professors unanimously agreed that a police report filed by Mayorga in 2009 means that the state could bring criminal charges despite the passed of time.
"There is no statute of limitations if there is a valid police report.", said an attorney.
Meanwhile, Ronaldo has reportedly spent about a million dollars to put together a team with a forensic expert, a former police officer and a public relations officer to defend himself from the accusations.