Notorious serial killer Charles Manson, known for brutally murdering actress Sharon Tate, died on Sunday after spending almost a half-century in prison. He was 83.
Also read: Brad Pitt to play Charles Manson in Quentin Tarantino movie?
The infamous cult leader of the Manson Family brutally murdered actress Sharon Tate and six others in 1969. The actress, who was married to director Roman Polanski, was eight and half months pregnant at the time of murder.
According to the California Department of Corrections and Rehabilitation, Manson died of natural causes at Kern County hospital.
He was rushed to a hospital last week from Corcoran State Prison in central California with an undisclosed complaint. His death has sent Twitterati into the frenzy as the killer was a supreme manipulator behind several murders.
He once said in a courtroom speech: "These children that come at you with knives, they are your children. You taught them; I didn't teach them. I just tried to help them stand up."
We have gathered some of the rare and never-seen-before pictures of the hippie cult leader. Scroll down to check them.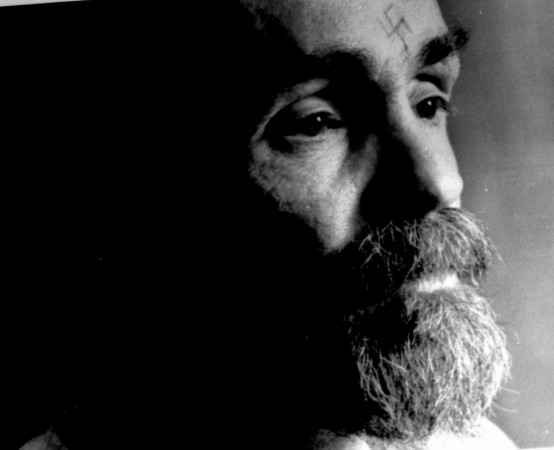 Charles Manson'da ölmüş... Mahkemede söylediği şu söz hep aklımda kalmıştır; "Bana yukarıdan bakarsanız aptalın tekini görürsünüz. Bana aşağıdan bakarsanız tanrıyı görürsünüz. Bana tam karşıdan bakarsanız, kendinizi görürsünüz..." #CharlesManson pic.twitter.com/Jl1h6MsZj2

— fırat aydın (@115Frat) November 20, 2017