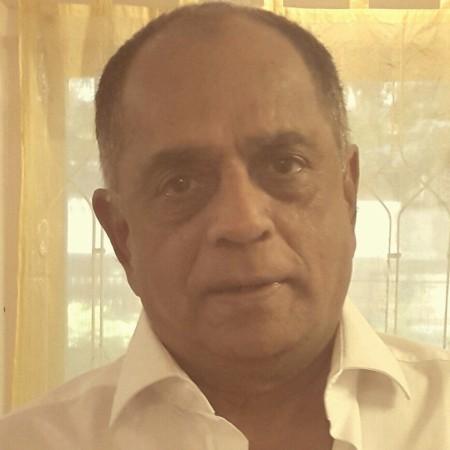 Censor board chief Pahlaj Nihalani's new guidelines has put him in trouble after top Bollywood producers and actors raised their voice.
Filmmakers and actors met Minister of State for Information and Broadcasting Rajyavardhan Singh Rathore on Monday to demand removal of Nihalani, according to The Times of India.
Mukesh Bhatt, president of Film & TV Producers Guild of India, Anurag Kashyap, Ekta Kapoor, Karan Johar, Ritesh Sidhwani, Rajkumar Hirani, Vidya Balan, Deepika Padukone, Ramesh Sippy, Shabana Azmi, Gulzar, Aamir Khan, Kiran Rao, Anushka Sharma, Gulzar and Vishal Bharadwaj among others met Rathore on Monday.
The Central Board of Film Certification's (CBFC) has been in controversies for the past four months after Leela Samson's resignation and Nihalani's appointment as new chief.
Earlier this year, Nihalani issued a list of banned cuss Hindi and English words for which he received flak from film industry and censor board members.
Recently, the censor board members came out in open about the rift and said that they are not happy with his diktat.
Following the controversies, Rathore met the filmmakers, producers and actors. Rathore during a press conference said that "The government is very clear that it wants scenes and dialogues used in context to the film and script and CBFC will look into that point as well."
When asked whether Nihalani will be displaced or removed from the censor board, Rathore dismissed the claim.
"The discussion was on issues, ideas and suggestions. Film industry members, who were here, came up with wonderful suggestions which we are going to take it forward. It was not on individuals," Rathore said.
Meanwhile, Nihalani responded to the controversies surrounding him and censor board and said that he brought back discipline and transparency which some people don't like.
"All I can tell you very categorically is that I've been working within the I&B and CBFC's guidelines. Maybe so far the censor board has been functioning in a different way. And some people don't like the fact that I've restored discipline and transparency in the workings of the CBFC," he told Bollywood Hungama.