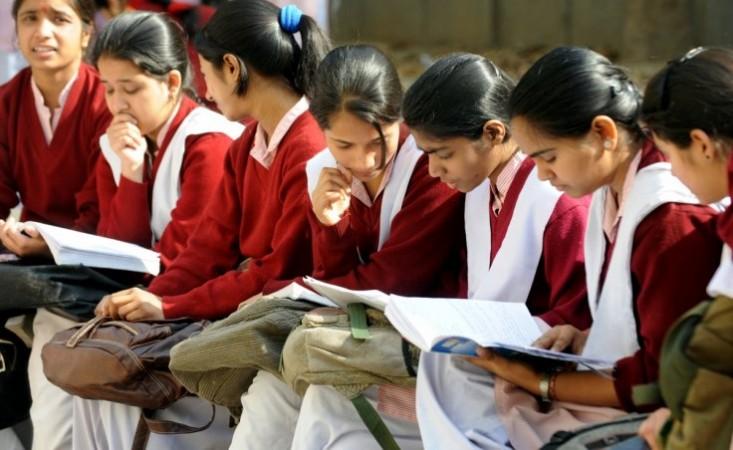 Three days after the Class 12 examinations results were announced, the Central Board of Secondary Education (CBSE) declared the results of 2018 Class 10 examinations on Tuesday, May 29. The pass percentage is 86.7 percent this year.
The results were supposed to be announced at 4 pm as Anil Swarup, the secretary of school education and literacy with the Union ministry of human resource development, earlier took to Twitter to announce, "Results of CBSE Class 10 examinations for 2017-18 to be declared by 4 pm on 29th of May, 2018."
More than 16 lakh students had registered for the Class 10 exams that were conducted at 4,453 centers across India and 78 centers abroad, according to Hindustan Times.
Here are a few necessary steps to check the CBSE Class 10 board exam results.
Log on to any of the aforementioned websites
Click on the 'Class 10 exam result' link
Provide the required key details on the login page
Then press 'Submit' button
Your result will be displayed
Download the result
Take a print out
Students and parents can check the results on any of these websites given below.
www.cbseresults.nic.in
www.cbse.nic.in
www.results.nic.in
CBSE students can also check their Class 10 results by browsing on Google. Other than that, they can also check their results on Microsoft SMS Organizer app, www.bing.com, and UMANG app.
All the students must keep the required details ready while logging in and checking the results.
Apart from the CBSE Class 10 results, West Bengal Board Secondary Education (WBBSE) Class 10 results (Madhyamik) are also likely to be declared on June 1. Students can check their results online — wbresults.nic.in and wbbse.org.
This year, the number of Madhyamik candidates are also significantly higher than last year. It was 11,02,921 students this year while last year, the number was 10,71,846.
Madhyamik examinations were held from March 12 to 21. And, this year, a special feature was introduced in Class 10 exams — question papers in Santhali (Ol Chiki) script. About 800 students took the exam in Santhali script as well.
All the best to CBSE students of class 10. You have done your bit. Let not the results make you nervous because you have no control over them. You can't do anything now. You will reap the fruits of what you have sown. Be contented with what you get. And then, build your future

— Anil Swarup (@swarup58) May 29, 2018