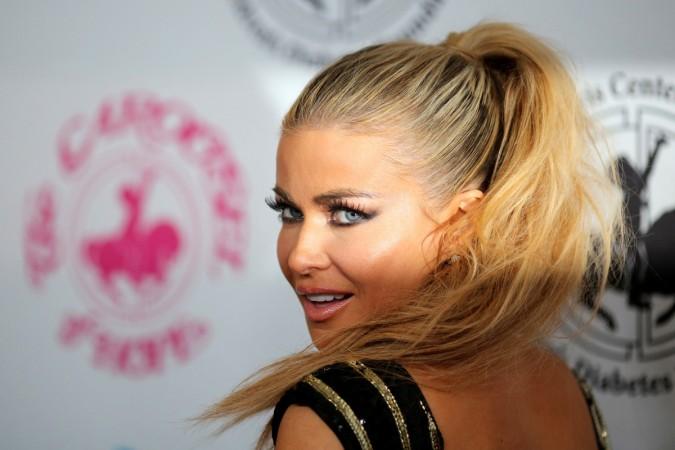 Baywatch beauty Carmen Electra on Friday, May 5, revealed a few details about the audition that eventually led her to play Lani, and it seems that the actress wasn't actually prepared to wear the iconic red swimsuit at the time.
Electra went into the audition thinking all she would have to do was read a few lines, and she was prepared for it. "I walked in, I knew I was going to read dialogue, so I had my scene ready. David Hasselhoff was in the room with the producers, the reading went well," the actress told People at the Race to Erase MS Gala on Friday.
Also read: Ariel Winter not ready to cover up despite criticism for flashing too much skin

"After that they said, 'okay, here's a red bathing suit. Go try it on and come back into the room.' And to be honest with you, I had no idea, because I was wearing like leggings when I went to the audition," she said, adding: "and I didn't shave my legs that morning. I had no idea. I'm like, oh my God, I'm so embarrassed!"
"It's practically a G-string. My legs weren't that hairy where you could notice, but I would have liked to have shaved my legs," she said.
The Baywatch movie is set to hit theatres later this month, and Electra won't be appearing in the movie this time. But if a sequel is in the works, then she would love to be a part of it.
However, Baywatch alum Pamela Anderson will have a cameo in the upcoming movie. Anderson played CJ Parker in the series, but she won't be reprising the role in the movie.
The Baywatch movie stars Kelly Rohrbach, Dwayne Johnson, Zac Efron, Priyanka Chopra, Charlotte McKinney, Alexandra Daddario, Hannibal Buress and Ilfenesh Hadera.