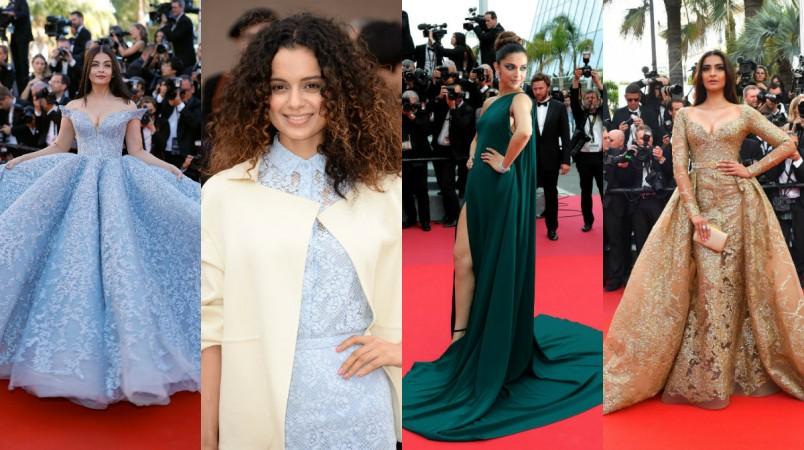 While Hollywood prepares for a stunning appearance at the Met Gala 2018, several Bollywood celebrities are packing their bags to make a fabulous appearance at the 71st edition of the annual Cannes Film Festival taking place from May 8 to May 19.
India is not new to the French Riviera. Actresses like Aishwarya Rai Bachchan and Sonam Kapoor have been regular attendees of the film festival for years now. The two beautiful ladies will return to Cannes to represent beauty brand L'Oréal yet again. They will be joined by Deepika Padukone, who is also one of the faces of the brand.
Padukone will be making an appearance on May 10 and 11, Aishwarya, who marks her 17th year attendance at the event this year, will be present on May 12 and May 13 and Sonam, who is set to get married on May 7 and 8, will attend the festival on May 14 and May 15.
The beauty brand is also bringing Pakistan's first L'Oréal brand ambassador, Raees actress Mahira Khan, to walk the Cannes 2018 red carpet during the 12-day event.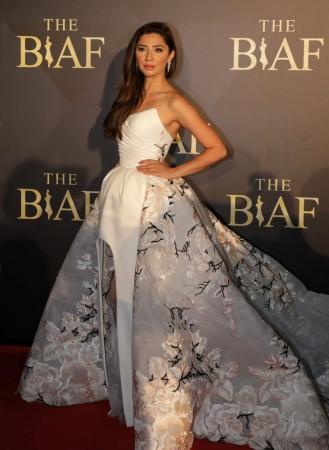 Other Bollywood attendees include:
Kangana Ranaut: The Queen of Bollywood will be attending the event from May 9 to May 11. The versatile actress will be representing an alcohol brand called Grey Goose. Ranaut intends on turning heads with Kolkata-based designer Sabyasachi creations.
Huma Qureshi: The Bollywood actress will be joining Ranaut to represent the alcohol brand at the Cannes Film Festival.
Divya Dutta: The National Award winner will be making her first appearance at the Cannes Festival this year. The actress confirmed her appearance at the prestigious film festival while talking to IANS. She said she will be leaving on May 10 and will represent the controversial film Manto at Cannes 2018.
Dhanush: One of the most popular actors from the Tamil industry, who was also seen in Ranjhana opposite Sonam Kapoor, will be marking his debut at the French festival this year. He will be at the film festival to launch his English-French film The Extraordinary Journey of the Fakir.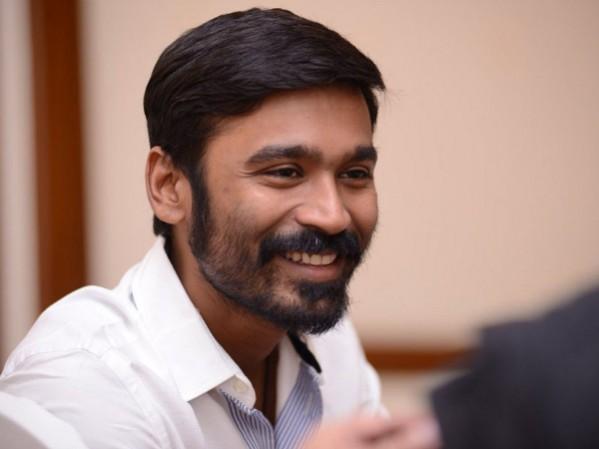 Nawazuddin Siddiqui: His ninth appearance at the prestigious festival, Nawazuddin Siddiqui will be attending Cannes 2018 to represent his upcoming movie, Manto. The movie has been directed by filmmaker Nandita Das. He will be walking the red carpet in a custom-made Manish Malhotra suit, a report by The Times of India reveals.
Manish Malhotra: Bollywood's favorite couturier will be marking his Cannes debut this year as he represents the dessert brand Magnum at the Cannes 2018. The fashion designer confirmed his attendance and shared that he will be presenting an exclusive creation for international supermodel Bella Hadid.
Neena Gupta: The veteran actress will mark her Cannes debut this year in an outfit designed by her daughter, ace fashion designer Masaba. The actress will be representing Celebrity chef Vikas Khanna's film, The Last Color. The trailer debuts at the event.