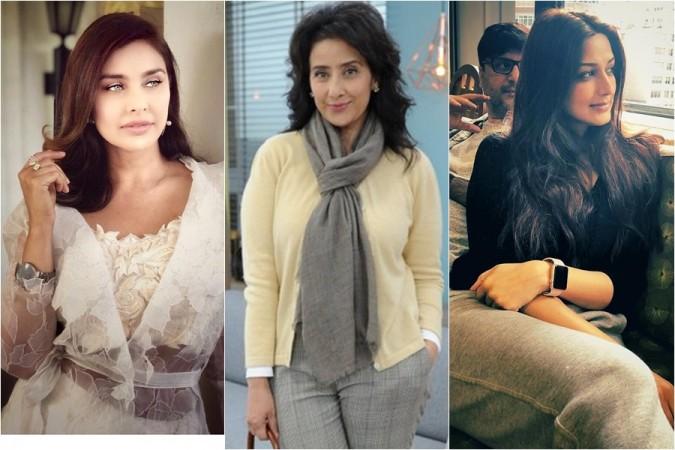 A few days, Sonali Bendre made a shocking revelation on Twitter that she has been diagnosed with a high-grade cancer. While Bollywood celebrities have been wishing her a speedy recovery, cancer survivors Lisa Ray and Manisha Koirala have reached out and shared an important message with the 43-year-old actress as she battles the life-threatening disease.
Lisa Ray was diagnosed with multiple myeloma, a cancer of the white blood cells known as plasma cells which produce antibodies in 2009. Though it was stated that she was cancer free after a stem cell transplant a year later, the actress has continued the fight against the disease.
She took to Twitter to send love to Sonali and told her that she is always in her thoughts. "Dear @iamsonalibendre you are in my thoughts. Words often fall short and I've learned that okay, but I do want to send love," she wrote.
After learning about Sonali Bendre's cancer, Manisha took to Twitter to send her love and prayers and said that she will be fine and be back home soon. Sonali is currently undergoing treatment in New York.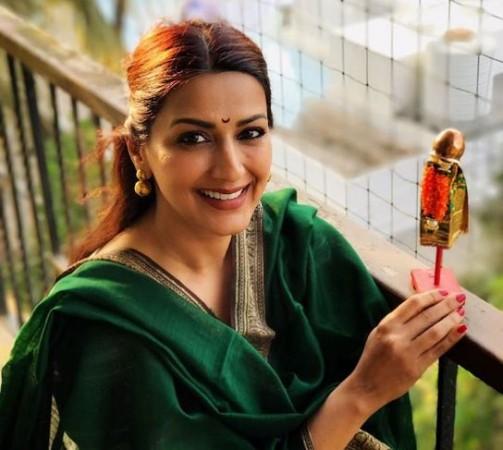 Here's an excerpt from Sonali Bendre's statement when she first spoke about being diagnosed with cancer:
Sometimes, when you least expect it, life throws you a curveball. I have recently been diagnosed with a high-grade cancer that has metastasised, which we frankly did not see coming. A niggling pain led to some tests, which led to this unexpected diagnosis. My family and close friends have rallied around me, providing the best support system that anyone can ask for. I am very blessed and thankful for each of them."
Sonali responded to Manisha by calling her an inspiration, having bravely fought her battle with cancer. To which Manisha replied: Love you babe..and trust me you will shine more once its all done..more power to you sister!! we all are waiting for you here eagerly..healthy and strong!!"
In 2012, Manisha Koirala was diagnosed with ovarian cancer and came out of it strong with the help of her loved ones who always stood by her side during her tough time and kept motivating her. Here's what she had told India Today in an interview:
When we get cancer, the whole mind shifts to that of a victim, which to me is a loser's attitude. Back in hospital, there was this lady who was older and whose cancer was in a more advanced stage than mine. She was walking, talking and full of life."
Meanwhile, Irrfan Khan, who has also been diagnosed with neuroendocrine tumour, is currently getting treated for his rare disease in London.