The government of Denmark is set to ban burka (also called burqa), the traditional Muslin veil, and niqab (Islamic headwear worn by women) in the country. A bill proposing a ban on all face-covering costumes in public places has been sent for consultation before it is made into a law and is all likely to be adopted.
If the bill is adopted, wearing of face-covering attires, including burka and niqab, will attract a fine of up to DKK 10,000 (about $1660 / Rs 1,06,500).
Justice Minister Søren Pape Poulsen of the Conservative Party has said in a press statement that covering one's face in public places was against the values of the Danish society.
"It is incompatible with the values of Danish society or respect for the community to keep the face hidden when meeting each other in public space. We must take care of respect for our community and the values that bind us together. With a ban on covering face, we draw a line in the sand and establish that in Denmark we show each other trust and respect by meeting face to face," said Poulsen.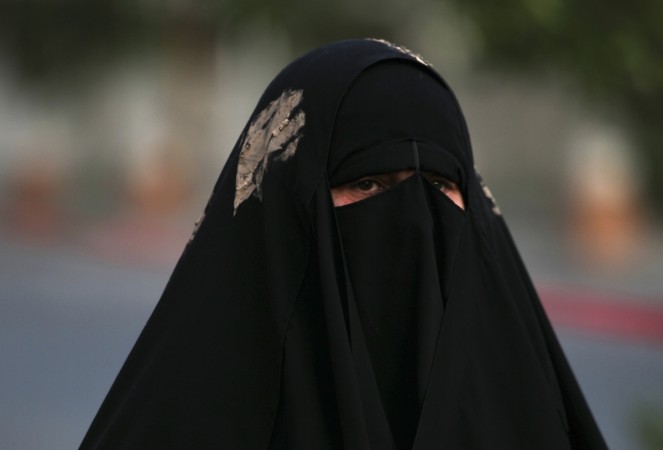 According to the bill, face-covering costumes like burka and niqab that hide the face except the eyes and mouth should be prohibited in public places. It also proposes a fine of DKK 1,000 (about $165 / Rs 10,650) for the first time violators, and up to DKK 10,000 (about $1660 / Rs 1,06,500) for repeated violators.
However, the bill exempts masks used for Halloween and construction work, and clothing to beat the cold in winter.
The bill may not go down well with the Muslim community in the country but is likely to be adopted soon as the Liberal Alliance has indirectly supported it by giving its member of the parliament the freedom to vote for or against the bill. And it is reported that all the MPs support the proposed bill.