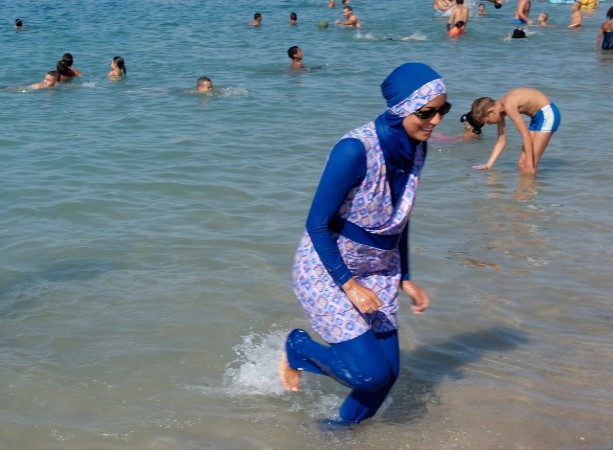 The Netherlands is the latest country to ban the burqa or full face veil. But they are not the first country in Europe to take this step. Here are the European countries which have banned the burqa:
Netherlands
The Dutch parliament has now voted to ban the burqa on public transport and in public buildings. 'Face-covering clothing' - including the full veil - can no longer be worn in public. As of now, this ban is applicable to public transport, educational institutions, hospitals, doctors' surgeries, and government buildings. This ban is applicable to ski masks and full face helmets as well. Those who violate the ban will face up to a maximum of over €400 Euros in fines.
France
This country, under President Nicolas Sarkozy, was the first in Europe to ban the full veil in public places by bringing out a law "banning the hiding of the face in public spaces". This is applicable not just to the full veil but also scarves, helmets and masks. The law came into effect in April 2011 and in 2014, the European Court of Human Rights upheld the burqa ban. If the law is violated, a persona can be arrested and face fines oif upto €150 Euros. In 2016, France also wanted to ban burkinis, the full-body Islamic swimsuit. But this was challenged in court and successfully overturned. Interestingly, France has the highest number of Muslims in Europe – more than 5 million.
Britain
So far, Britain has not passed a law regarding the buqa ban. However, the education ministry allowed directors of public establishments and denominational schools to ban the niqab veil in 2007. So far the government has been supporting individuals rights. There are over 3 million Muslims in Uk currently.
Germany
In August, Germany's interior minister Thomas de Maiziere proposed that there should be a partial burqa ban in the country. There are more than four million Muslims who live in Germany but the minister said the ban was a 'preventive measure'. He stated the proposed ban would apply to "places where it is necessary for our society's coexistence". This includes government offices, schools, universities, courtrooms, demonstrations and while driving vehicles. He added that the proposed ban was "not a security issue but an integration issue. Of course, the issue of the full veil stands for the question which role certain branches of Islam play in Germany."
Belgium
A law was passed on June 1, 2011 law stating that it was prohibited to appear in "places accessible to the public with a face masked or hidden, in whole or in part, in such a way as to be unidentifiable". But there have been exceptions to this law cited like workplaces where one needs to wear masks or a carnival. If the law is violated, a person can go to jail for up to seven days and face fines as well.
Italy
There is no law which imposes a ban on the full veil in Italy. However, there is a debate now raging as to whether a national ban should be imposed. In Lombardy in Italy, a ban on women wearing the burqa in hospitals and local government buildings is in effect. A law already exists in Italy on covering the face fully. In 1975, a law was passed making it illegal to cover one's face in public places and this applies to the veil, helmets and masks.
Switzerland
In September 2016, Switzerland approved a draft bill on a countrywide burqa ban but it's not yet a law. However, in the region of Tessin, a burqa ban exists since July 1, 2016 and those who violate it can be fined from a minimum of 100 Swiss francs and up to €9200 Euros.
Norway
In October, Education Minister Torbjorn Roe Isaksen stated that the full veil would be prohibited in schools and universities. But this ban was applicable to other Islamic headscarves including the hijab, chador and niqab.
Bulgaria
Bulgaria approved a law in September 2016 which now bans wearing clothing which partially or completely covers the face. The only exceptions are for health reasons or because of the type of work a person does. Fines can be imposed from €100 Euros with subsequent violations going up to €750 Euros.