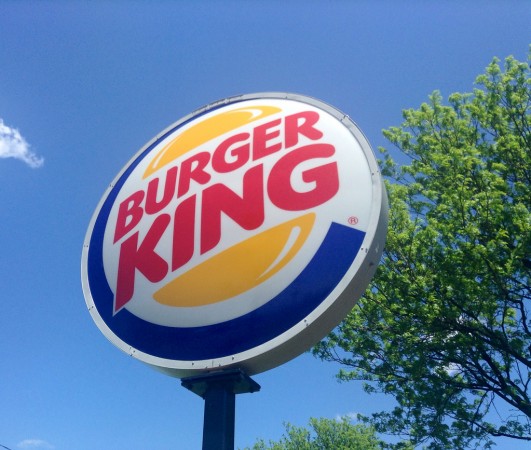 Burger King, an American global chain of hamburger fast food restaurants, has apologised after their ad sparked controversy. The sexiest advertisement was about Burger King offering burgers to Russian women if they get impregnated by World Cup football players.
The controversial ad was released in Russia via social media platforms on June 19 but it was pulled down shortly after it sparked controversy and angry viewers slammed the fast food restaurant.
The ad promised to give women free lifetime supply of Whoppers and 3 million Russian roubles (£36,000 / $47,500). The free supply and money were offered as a reward for bagging "the best football genes" and "ensure the success of the Russian team for generations to come," according to the Associated Press.
The fast-food joint later issued a statement apologising for the insensitive advertisement and said it turned out to be too offensive.
"We are sorry about the clearly offensive promotion that the team in Russia launched online," Burger King said in a statement obtained by Fox News. "As soon as it was brought to our attention, we had it removed. It certainly does not reflect our brand or our values and we are taking steps to ensure this type of activity does not happen again."
The sexiest and controversial ad was shared a few days after family parliamentary committee head Tamara Pletnyova told a Russian radio that she doesn't want Russian women to have sex with foreign men because they will have to raise and take care of the children alone.
"There probably will be girls who will meet [foreign fans] and have children," Pletnyova told the radio station on Wednesday. "Maybe there will be such girls or maybe not, I hope, maybe they will think better of it."
This is not the first time that Burger King has sparked controversy because of its ads. In 2017, they came up with an ad that used the likeness of a rape victim to promote their buy-one-get-one-free offer.