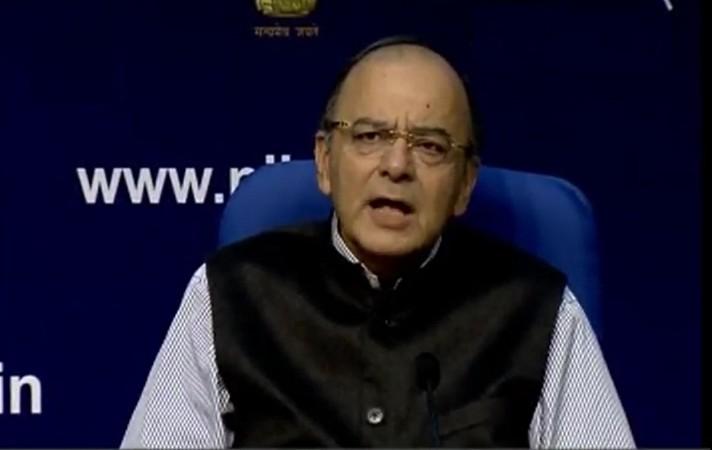 Finance Minister Arun Jaitley has said that the next budget (expected to be presented in the first week of February 2017) will focus on encouraging additional public as well as private spending to boost economic growth. Jaitley also said that the country is aspiring to become a developed economy and at present a 7-7.5 percent GDP growth does not satisfy its requirements.
"Therefore spending more and now" is the focus, Jaitley said and added that infrastructure spending "certainly needs a booster. Therefore, the areas where we were lacking, whether in terms of encouraging investment by the private sector and so on, I think these are going to be the areas where the budget should concentrate on."
For the budget session next year, the central government has planned to prepone the budget presentation date to the first week of February (Feb 1) from the annual practice of presenting the budget in the last week of February every year. Additionally, the 2017-18 budget would be the first time that the railways budget is merged with the Union budget.
Talking about the central government's demonetisation move, the finance minister said "altering the normal is extremely disruptive but in the long run you will have a higher GDP, a higher revenue and probably far cleaner economy and far cleaner public life," as quoted by a PTI report.
Further, while talking about the rollout of the contentious Goods and Services (GST) bill, Jaitley said that while the opposition and other political parties have been trying to postpone the implementation of the bill, he has assured that the GST will be implemented before September 2017.
"I am conscious of the fact that the current political attitude of some political parties is to delay the implementation of GST but the constitutional mandate is very clear," he said, adding the old taxation regime can continue for one year from the date of notification, which was September 16, 2016.
According to media reports, he also said that "nobody has the luxury of time to be in the position to pressurise, if not blackmail, and say it will be deferred. The Constitution today mandates that the GST has to come in place before September 16, 2017, and states who do not do it will lose the right to collect taxes."