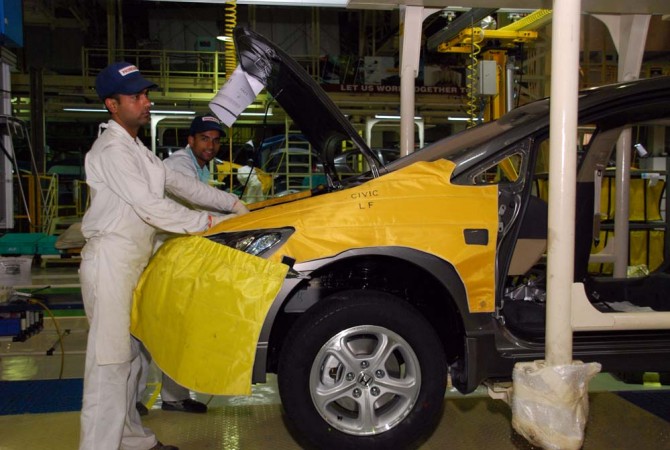 Finance Minister Arun Jaitley is gearing up to presentat Mondy, Feb. 29, the Union Budget 2016. The automobile industry is one of major sectors eagerly waiting for the Budget. Since India has become one of the major automobile manufacturing hubs in the world for small cars, the decisions in the Budget will have a huge impact on the industry.
An ET survey on popular and interesting demands from the automobile industry on Budget showed excise duty reduction as a major expectation. Earlier this month, the Society of Indian Automobile Manufactures (SIAM) had said it wanted the government in the upcoming Budget to reduce excise duty on large cars and SUVs to 20 percent from the current rates of up to 30 percent. The reduction would also open the door for many new manufacturers to enter India. Industry reports indicate Hyundai's Kia and Toyota's Lexus brands are currently planning to start business in India, and budget decisions will have an impact on further decisions.
The automobile Industry is also expecting a clear road map for the Goods and Services Tax (GST) Bill that proposes value-added tax from June 2016. A clarification on the bill is expected to smoothen the process of doing business in the country.
It was reported that in order to curb air pollution issues in the country, the upcoming Union Budget might propose a vehicle-scrapping policy that would keep old vehicles off roads. For the success of the policy, incentives for scrapping of old vehicles and creating scrapyards across the country is what the automobile sector is asking for.
Complementing the Make in India initiative, there is also a huge request for incentives for research and development as well as financial support for development of e-mobility products to auto-component companies.