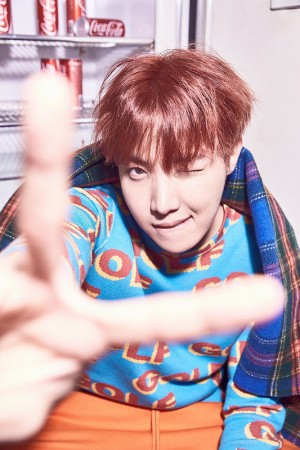 Young Korean heartthrob and BTS member J-Hope, whose real name is Jung Hoseok, has taken some time out of his busy schedule to chat with fans.
The 23-year-old singer shared his excitement over appearing on popular American talk shows such as The Late Late Show with James Corden and Jimmy Kimmel Live.
J-Hope used the word "shocking" to describe his experiences in the US. "As soon as we arrived in the United States we had a cool schedule. It was a very shocking experience. We got to go on programs that I usually watch on YouTube," the singer said.
Also read Is BTS member Jimin upset with teammate V aka Kim Tae Hyung?
"We also recorded for US talk shows. We met James Corden and recorded for Jimmy Kimmel's show. It was a really new experience. I was so shocked," the BTS member continued.
The singer also admitted that it will be really shocking to watch the broadcast after returning to Korea. "I think it will feel real once we return to Korea and monitor the broadcasts. Even now it's shocking and doesn't feel real but I think I'll feel more shocked once we return to Korea and watch," Soompi quoted him as saying.
When an admirer asked him about his new mixtape, J-Hope said: "I am preparing for the mixtape well. I think I need to organise the track well."
Meanwhile, BTS leader Rap Monster, whose real name is Kim Nam Joon, spoke about the band's upcoming performance at the American Music Awards 2017.
"We cannot believe that we have our first ever US stage debut on American Music Awards. IT is going to be a new opportunity to meet some new fans and show them out performances," the rapper said during an interview with Entertainment Tonight.