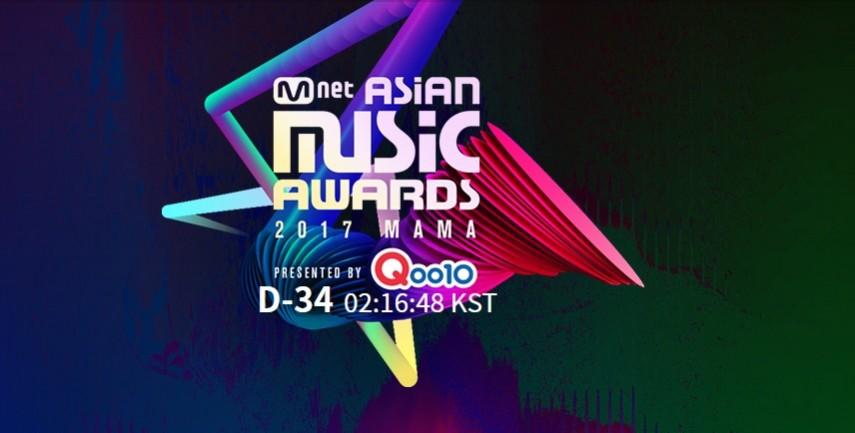 The organisers of Mnet Asian Music Awards (MAMA) 2017 have announced the second lineup for the upcoming award show. They also released the new voting results after fraud inspection.
This year, EXO will be attending the star-studded award night in Hong Kong along BTS and Red Velvet. Meanwhile, EXO's sub-unit EXO-CBX will be setting the stages of Japan on fire. TWICE, SEVENTEEN and Wanna One are also scheduled to perform at MAMA 2017 in Japan.
Meanwhile, the organisers revealed that some of the K-Pop idols were drastically impacted by illegal votes, which were detected by them earlier this week. According to new result, BTS lost over a million votes after fraud inspection.
Also read Mnet Asian Music Awards 2016: Complete winners list
Check out the new voting results of MAMA 2017 below:
Best New Male Artist
Wanna One - 11.36 million
SAMUEL - 5.7 million
Golden Child - 2.97 million
Jeong Sewoon - 2.45 million
Best New Female artist
Chungha - 8.43 million
PRISTIN - 5.87 million
Weki Meki - 4.19 million
Best Male Group
EXO - 10 million
BTS - 9.18 million
Best Female Group
BLACKPINK - 9.39 million
Red Velvet - 7.67 million
Best Male Artist
G-Dragon - 14.6 million
Zico - 3.15 million
Best Female Artist
Taeyeon - 7.90 million
IU - 6.62 million
Best Dance Performance Solo
Taemin - 11.58 million
Sunmi -6.66 million
Best Dance Performance Male Group
EXO - 10.1 million
BTS - 9.69 million
Best Dance Performance Female Group
Red Velvet - 8.92 million
Girls' Generation - 4.78 million
Best Vocal Performance Male Solo
Zion - 10.75 million
Hwang Chi Yeol - 4.3 million
Jung Seung Hwan - 3.67 million
Best Vocal Performance Female Solo
IU - 9.02 million
Suran - 5.76 million
Best Vocal Performance Group
WINNER - 9.36 million
Bolbbalgan4 - 4.73 million
Best Band Performance
DAY6 - 8.17 million
CNBLUE - 7.48 million
Best Hip Hop and Urban Music
Zico - 9.62 million
Dean - 5.49 million
Heize - 5.07 million
Best Collaboration
Soyou and Baekhyun - 9.39 million
IU and Oh Hyuk - 5.76 million
Best Music Video
EXO - 10.14 million
BTS - 9.54 million
Wanna One - 1.81 million
SEVENTEEN - 1.66 million
Best OST
Chanyeol and Punch - 13.03 million
Crush - 3.92 million
Ailee - 2.88 million