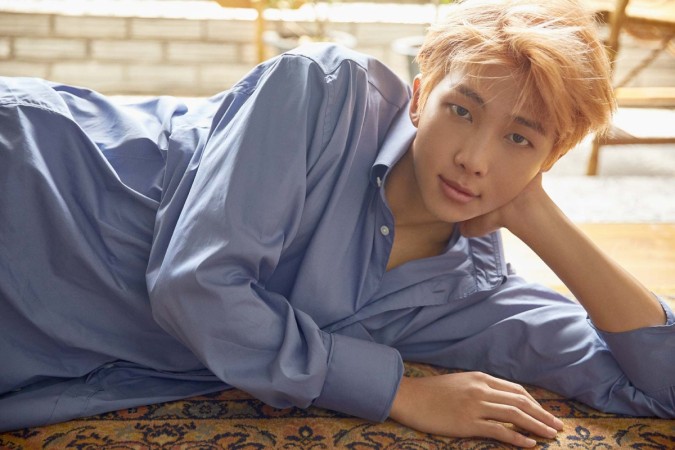 Kim Nam Joon, the leader of popular South Korean boy band BTS, has shared his excitement about the band's appearance in popular American talk shows such as The Ellen DeGeneres Show and Jimmy Kimmel Live.
While interacting with his fans on V Live, the young Korean heartthrob, , who is popularly known by his stage name Rap Monster, said that it's a great opportunity for the band. The 23-year-old rapper also admitted that he was very nervous.
"We're able to go back to America because of these good opportunities, and my friends are already worrying [about us]. It's my first time on a talk show, so I'm really scared and nervous, but I think I should get advice from people and prepare for it," the BTS leader said.
Also read Is BTS member Jimin upset with teammate V aka Kim Tae Hyung?
Rap Monster even said that he is still finding it difficult to believe that the band is going to appear on popular American talk shows. He also explained how happy he is to be on shows, like The Ellen DeGeneres Show and Jimmy Kimmel Live.
"I know those shows as well, so I never imagined I would be going on there. I don't know. To be honest, it still doesn't feel real. I'm doing image training, but I'm extremely nervous. I can't believe we're going on American talk shows. It's unbelievable, but I'm happy to be able to do something unbelievable. I'm seriously very happy," the rapper said.
The BTS leader then thanked all his international fans for their love and support. "I just want to return this glory to you guys because you guys deserve this," he said.
The BTS members will be appearing on The Ellen DeGeneres Show on November 21, two days after their special live performance at the American Music Awards 2017, which will be held on November 19.