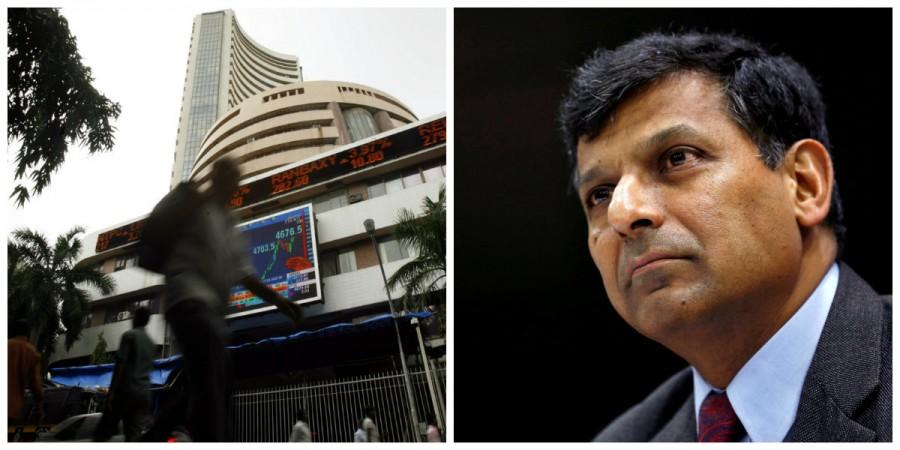 As Britain votes on June 23, Thursday, to decide whether the country would continue to remain a member of the European Union (EU) or exit from it (Brexit), India's market regulators are bracing for any adverse situation in the aftermath of Britain leaving the EU, reported Press Trust of India. The Reserve Bank of India (RBI), Securities Exchange Board of India (Sebi) and stock exchanges have all tightened their vigilance mechanism to curtail any excessive volatility in the markets.
The RBI said it maintained a "close vigil" on the referendum's outcome that had the potential to agitate world's financial markets as well as India's. "...will take all necessary steps, including liquidity support, to ensure orderly conditions in financial markets," it said in a statement.
At a meet in Bengaluru, RBI Governor Raghuram Rajan was cited in a different PTI report as saying: "We are watching the situation and we will infuse whatever liquidity is needed to keep markets reasonably well behaved."
With $360 billion in forex reserves, being a global hotspot for FDI investments and with a well-insulated trade regime, India is ready to weather any eventualities, Shaktikanta Das, India's economic affairs secretary, told PTI.
India's trade with the U.K. as well as the EU has been significant, and so are the investments flowing in from the continent. However, effects of Brexit on international financial markets and the exchange rates remain to be seen.
On Wednesday, India's stock markets witnessed high volatility in trading. Though the benchmark BSE Sensex settled down just 47 points lower to the previous day's closing, it witnessed a churning of nearly 270 points. Rupee too ended flat at Rs. 67.48 per US dollar. Despite falling for three straight days, it opened 11 paisa lower at Rs. 67.59 as demand for the dollars by importers and banks remained high.
As investors wait with bated breath, the Sebi as well as stock exchanges have propped up their surveillance mechanism to contain any unexpected volatility.