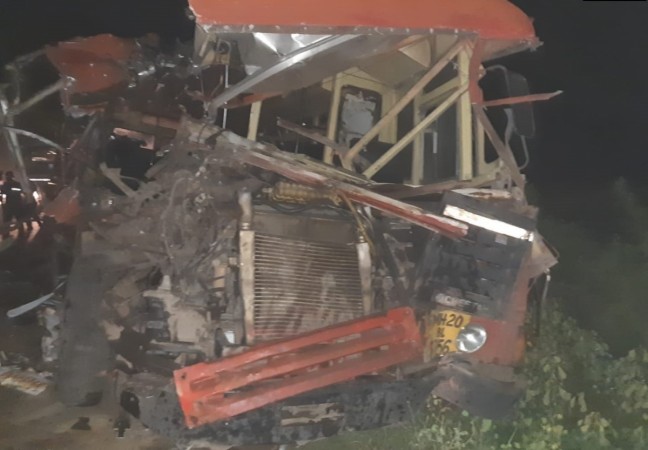 At least 15 people were killed and 23 injured after a container truck collided with a state transport bus in Maharashtra's Dhule district on Sunday, August 18.
The crash took place at around 10:30 pm on the Shahada-Dondaicha road near Nimgul village. The Aurangabad-bound bus was reportedly carrying 45 people. The cause of the incident has not been ascertained yet.
"The truck came speeding towards the bus and ran through almost the entire length of the bus. Eleven people were killed on the spot and 25 were injured," senior police inspector Hemant Patil of Dondaicha police station was quoted as saying by Hindustan Times.
The injured were rushed to a Dhule state hospital, an official reportedly said. The bodies of the deceased have been sent to Dondaicha primary health centre for post-mortem . A case of accidental death was registered at Dondaicha police station of Dhule police's Shirpur division.
Dhule's Additional Superintendent of Police (ASP) Raju Bhujbal announced that the kin of the deceased will be given an ex-gratia amount of Rs 15,000 and the injured passengers will be given Rs 1,000 each.