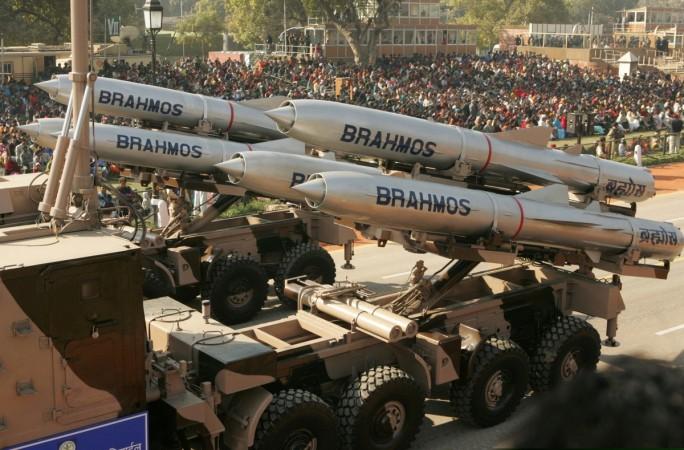 Nishant Agarwal, who was arrested yesterday on charges of sending sensitive information relating to the BrahMos supersonic cruise missile to Pakistan's spy agency Inter Services Intelligence (ISI) was a brilliant engineer who despite being in his mid-20s was heading the Hydraulics-Pneumatics and Warhead Integration wing of BrahMos' production department and led a team of 40 personnel.
Here are the facts of the case.
Nishant had won government's 'Young Scientist Award' for 2017-18.
He was a senior systems engineer at BrahMos Aerospace's unit at Butibori, near Nagpur.
Nishant was also supervising upcoming projects related to BrahMos missile at Nagpur and Pilani.
He was arrested in a joint operation by the anti-terror squads of Uttar Pradesh and Maharashtra police and sleuths from Military Intelligence.
Two of Nishant's colleagues, a Kanpur woman and an Agra man are suspected of helping him pass classified information to ISI.
Nishant used a 'coded game' to send sensitive information to ISI. Efforts are on to crack the code and decipher the messages.
Cops seized Nishant's personal laptop which carried sensitive information about the BrahMos project, which is violation of Official Secrets Act. A probe is on to find out how he stored information on his laptop.
Nishant's name surfaced during the interrogation of BSF jawan Achyutanand Mishra, who was arrested from Noida after he was honey-trapped by ISI.
After Mishra's interrogation, cops scanned profiles of other women on Facebook and found that a woman impersonated herself as an employee of a US company and befriended Nishant in 2016. She lured him to work for her and offered a handsome salary. Later, it was found out that the profile belonged to a Pakistani woman.
Cops swooped down on Nishant's rented accommodation in Nagpur at around 5am on Monday and interrogated him till afternoon after which he was arrested under the Official Secrets Act.
Other employees working at the BrahMos unit have also been questioned.