Some days ago, a magazine report claimed that Angelina Jolie's estranged husband Brad Pitt was enchanted by 21-year-old British actress Ella Purnell, who portrayed the younger version of Angelina Jolie in Maleficent (2014).
Also Read: What! Brad Pitt is smitten by a young Angelina Jolie-lookalike?
Now another new report claimed that the Allied actor is ready to date again and Jolie might lose her mind over his decision.
"Angelina's hyperaware of what Brad's up to, she's always trying to keep tabs on him," an insider revealed to HollywoodLife.com.
Jolie is still curious about Pitt's life as she 'quizzes' their mutual friends for information.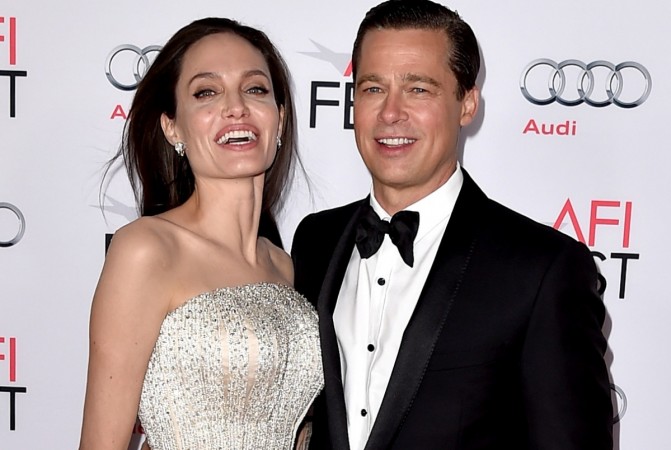 The source further added, "She knows Brad's ready to start dating again. It's a hard pill for her to swallow and that's got her wanting to do the same. She's very competitive and hates the idea of him beating her to the punch. Plus it drives her crazy that he's emotionally moved on, since she really hasn't."
Also, Angelina might start dating soon as the insider further revealed that "she has been getting closer to pulling the trigger."
Also read: Angelina Jolie still feels possessive about Brad Pitt?
Adding, "Hearing Brad is looking to date again made her feel motivated to find someone too. Even though her mind really isn't in that space she hates the idea of 'losing' to him. She's started forcing herself to open her eyes and look around and a few guys have caught her eye."
Brad Pitt and Angelina Jolie have parted ways in September 2016. The former Hollywood couple has six children together.