No one is quite able to fathom what goes on in the mind of Conor McGregor lately. UFC President Dana White and the mixed martial arts (MMA) fans have given up hope of the Irishman returning to the sport..possibly ever again.
After all, the money he received after suffering a defeat against Floyd Mayweather Jr in his debut boxing bout is a huge motivation anyday to live life on a completely different level!
As a result, McGregor, 29, is recently being seen throwing cash on strippers and partying the night away with gorgeous scantily-clad ladies in London. Also, he is going on 'dates' with celebs like Rita Ora and getting cozy with them...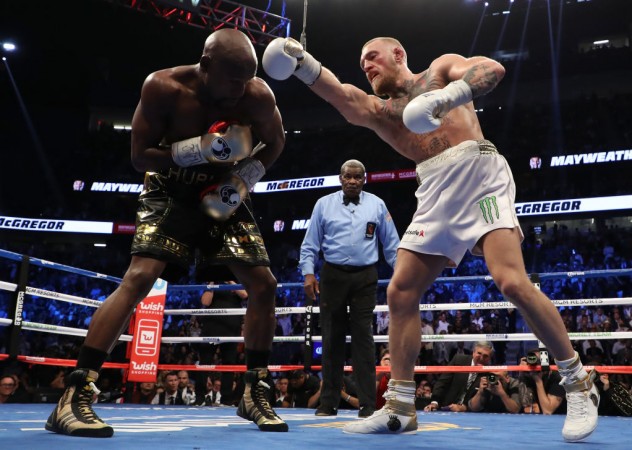 Now, reports have come in that if McGregor does return to fighting on a competitive level, he will be taking on the legendary Filipino pugilist Manny Pacquiao. The latest reports claim talks are on between the parties from the respective camps and the pro boxing bout could be scheduled in April 2018.
"If we can negotiate it, I have no problem. It is OK with both of us," Pacquiao, 38, has been quoted as saying.
"[Talks?] Initially, but we have not yet had any follow-up conversations," he added. "It depends who they can finalize as my opponent by April."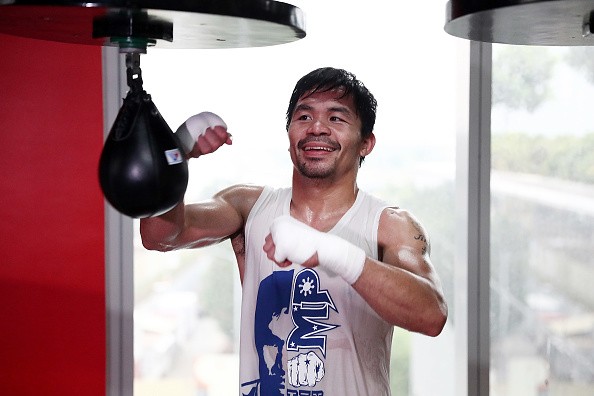 Pacquiao, who has a 59-7-2 record in his pro boxing career, fought last in the ring this July 2017. He lost his WBO welterweight title to Jeff Horn in Australia, in what was later termed as a controversial decision.