What is going on lately with UFC star Conor McGregor lately? First of all, the 29-year-old shows no signs of returning to the octagon to defend his lightweight championship title and secondly, being a father, he doesn't look very keen to stay beside his girlfriend Dee Devlin and their little baby McGregor Jr.
Instead, Conor spends his time brushing shoulders, hands (and what not...) with other gorgeous women when Dee Devlin is not with him in London.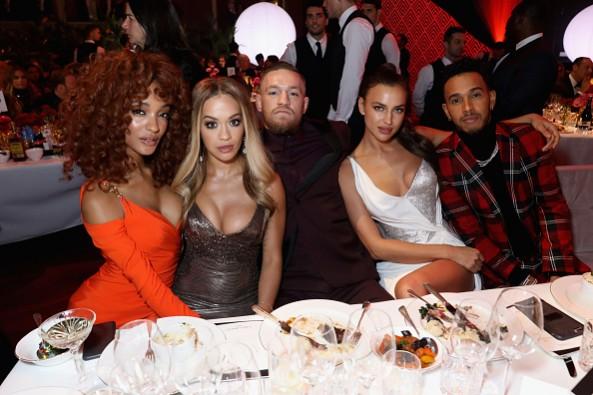 The combat arts specialist, who has been doing all the notorious deeds off late, as per various reports, has been recently seen getting too close for comfort with the gorgeous blonde beauty Rita Ora at the British Fashion Awards 2017.
In a now-viral photo, McGregor has been seen just-about grabbing the right hip of the 27-year-old British singer-actress.
Fresh reports have now come in that the mixed martial arts (MMA) star stayed back in London at the Berkeley Hotel following the awards night and parties the entire night away. At around 1 am, McGregor and his entourage headed to the Cirque le Soir nightclub, where they partied until 4 am.
It is also being claimed by the Sun that McGregor and his entourage returned with as many as ten scantily-clad hot women to the Berkeley Hotel suit.
Also, McGregor and his entourage acted aggressively when they were hounded by the photographers and finally they had to beg the paparazzi to stop clicking them as they had wives and girlfriends back home and that they would get into trouble!