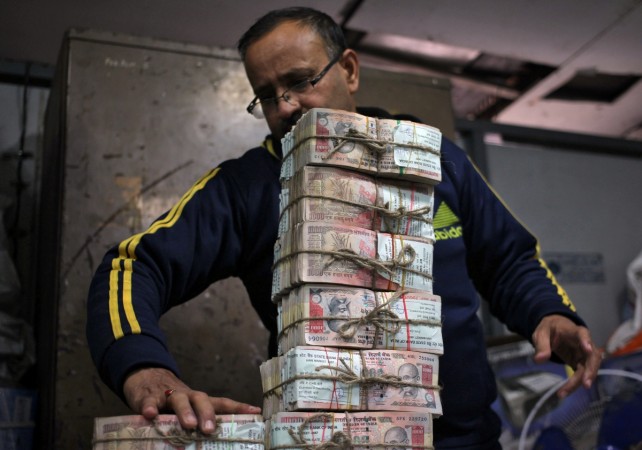 With an increasing amount of black money in the newly-issued currency notes of Rs 2,000 and Rs 500 being unearthed, the Reserve Bank of India (RBI) has stepped up its vigilance over banks. In the last few weeks, several banks, including Axis Bank and State Bank of Mysore, have come under the radar of the authorities and the arrest of prominent lawyers, government officials and politicians has rung alarm bells about a definite nexus between bankers and unscrupulous currency hoarders.
On December 13, in a circular signed by RBI's Chief General Manager, P Vijaya Kumar, the apex body has written that banks are "advised to preserve CCTV recordings of operations at bank branches and currency chests for the period from November 8 to December 30, 2016, until further instructions, to facilitate coordinated and effective action by the enforcement agencies in dealing with matters relating to illegal accumulation of new currency notes."
This circular essentially means that banks cannot wipe out footage of the front lobby areas where customers transact business. Nor can they delete footage of backroom areas where currency is stored in vaults. In effect, no one can get away: neither fraudulent customers nor complicit bank staff.
This notification by the RBI also refers to an earlier circular dated October 27, days before Prime Minister Narendra Modi's dramatic demonetisation announcement on November 8, which had advised its member banks "to cover the banking hall/area and counters under CCTV surveillance and recording and preserve the recording." A banker, on condition of anonymity, confirmed that an RBI advisory – especially when it is related to sensitive issues such as counterfeit currency (that the October 27 circular referred to) – is never taken lightly and has to be followed by all branches of all banks.
The new circular goes one step further and is meant to ensure that old recordings are simply not erased. Thus, any bank official or customer is liable to be questioned if a scrutiny of the footage reveals anything suspicious.
Several people standing in queues outside branches have often noticed bank staff stepping out to speak discreetly on their phones and have often wondered what they were doing. Given the recent cash hauls, it now becomes clear that some of them could have been involved in siphoning off cash to influential businessmen while ordinary Indians remain standing for hours to withdraw what is rightfully their own money.
People have also noticed labourers standing in queues to exchange old currency and there have been reports that daily-wage workers were paid to do so on a commission basis by those with large amounts of undeclared Rs 1,000 and Rs 500 notes.
While many are upset with the government and RBI's handling of the ongoing currency crisis, there is no doubt that the levels of seriousness to catch culprits is at an all-time high. Hours of CCTV footage are probably being scanned even now by hawk-eyed vigilance officers from the Income Tax Department and others, and it is unlikely that offenders will get away scot-free.