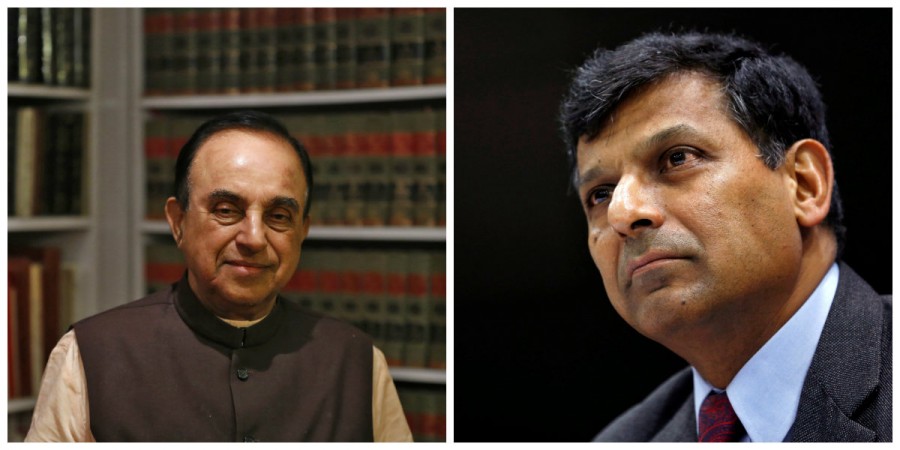 BJP Rajya Sabha member Subramanian Swamy launched yet another attack on Reserve Bank of India (RBI) Governor Raghuram Rajan, this time accusing him of "planting a time bomb" on Indian financial system, a veiled reference to the approximately $25 billion FCNR deposits.
This is the latest in a series of accusations by Swamy that ranges from charging Rajan with sending "confidential and sensitive financial information using unsecured Chicago University email id" to calling him "unfit for India" and demanding that he be "kicked out".
Swamy has been vocal in demanding that PM Modi should not give a second term to Rajan whose three-year tenure ends this September.
The "time bomb" is set to "explode" in December, according to Swamy, referring to the FCNR deposits that are coming up for repayment around the end of this year.
R3 planted a time bomb in our financial system in 2013. It is timed for Dec 2016. The redeemable $24 billion in f.e. to be paid out by banks

— Subramanian Swamy (@Swamy39) June 8, 2016
Indian commercial banks had raised $34 billion during September-November 2013 to stabilise the rupee under a special arrangement with the RBI.
"Of the total USD 34bn raised, banks mobilised USD 24-25bn under the FCNR (B) deposits, which they then swapped with the RBI at attractive rates," Radhika Rao, economist, group research, DBS Bank said in her note on Friday.
"This involved the central bank providing rupees in return for USDs to the banks, which will be neutralised at maturity as the banks return the rupees to the RBI, in exchange for their USDs (plus interest)," she added.
A part of the amount so raised would be up for redemption later this year.
"...there could be outflows possibly of the order of $20 billion or so," Rajan had said at the press conference after announcing the monetary policy statement on Tuesday.
However, the outflow is likely to impact India's balance of payments and the rupee, according to an analyst.
"Expect some short-term impact on the balance of payments, strain on domestic liquidity conditions and a temporary bout of rupee volatility," Rao said.
Though Finance Minister Arun Jaitley publicly disapproved of some personal attacks, Swamy does not seem to be bothered. Or for that matter, held back by Rajan's refusal to respond to his comments.