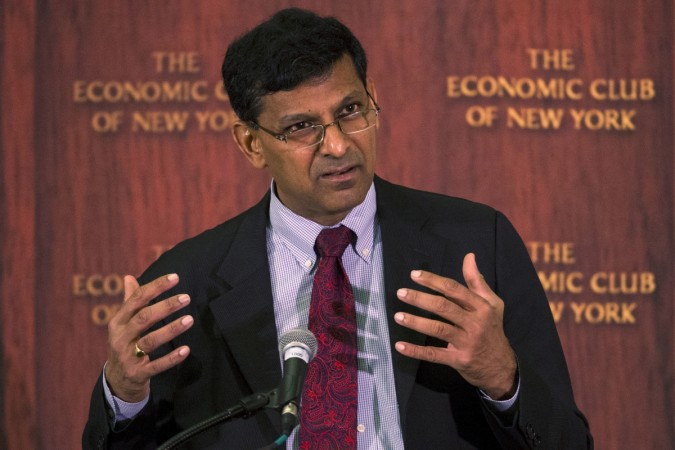 Reserve Bank of India (RBI) Governor Raghuram Rajan's term that ends this September has become a topic of animated discussion, after a ruling party leader wrote on Monday in a business weekly that Prime Minister Narendra Modi should "kick out" Rajan. A business daily on Monday made a case for giving the central bank governor a second term.
Bhartiya Janata Party (BJP) lawmaker Subramanian Swamy, the newly-nominated member of Indian Parliament's Upper House (Rajya Sabha), attacked Rajan in a scathing piece that appeared in BusinessWorld. His ire was directed at Rajan's reluctance to lower interest rate (also repo rate) for six months, citing high inflation. The repo rate was slashed by 25 basis points (bps) last month, after the 50 bps cut in September last year.
"...one of the biggest problems we have today is a high interest rate. Raghuram Rajan gives textbook — that too written in Chicago – prescriptions. He doesn't understand that in their country they can raise a quarter per cent interest rate. For us, it's life and death. The prime lending rate is already 12 per cent. And then you go on raising interest rates, and the small and medium industries are on the verge of collapse," Swamy wrote.
He then went on to demand Rajan's dismissal.
"We should kick out the RBI governor. His term is ending in September. But why wait till September? He's unfit for India. His prescription is like that of a doctor who sees a patient in high fever and says that the only way I can bring down the temperature is to kill him. The only way you can bring down inflation is to kill the industry."
A Business Standard report made a strong case to say that Rajan deserves a second term, saying he has handled a difficult situation in a deft manner.
"Rajan has been at the striking end fighting from one crisis to another since the day he took over as the governor. He stepped in at the worst possible time a governor could wish for. The rupee was in a free fall almost touching the 70-mark against the dollar in August-September 2013."
The report then listed his achievements in tackling the situation.
"Rajan introduced two instruments that offered a short-term window for banks to swap fresh Foreign Currency Non-Resident (Banks) or FCNR (B) deposits and allowed overseas borrowing limit of Tier-I capital for banks to be raised from 50% to 100%. This move saw short sellers rushing to the doors. Outflows were not only stopped but nearly $10-15 billion of inflows were seen over the next few months."
To buttress its argument, the report also cited Rajan's international exposure, which came in for sharp criticism from Swamy. Referring to Rajan, he said, "People who come from IMF-World Bank backgrounds have no dynamism at all".