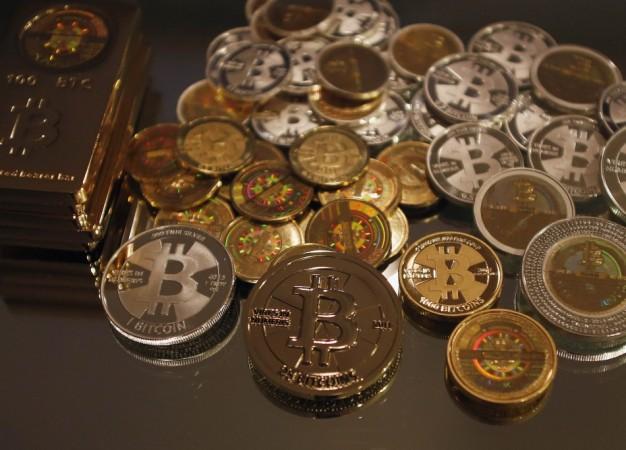 Bitcoin's 50-DMA in closest proximity to 200-DMA
Traders see fresh weakness, signal "death cross" pattern
Expect a 76% slump in bitcoin from Feb highs: Paul Day of Market Securities Dubai
It's been a tumultuous year for cryptocurrency market as investors lost tens of billions in just a matter of days. And the worst may not be over yet, if you believe charts.
Bitcoin's 50-day moving average has dropped to the closest proximity to its 200-day moving average in nine months, according to Bloomberg.
Crossing below that level -- something it hasn't done since 2015 -- signals fresh weakness and technical traders call it a "death cross."
Paul Day, a technical analyst and head of futures and options at Market Securities Dubai, told Bloomberg he expects a 76 percent slump in bitcoin from late February highs, if the downtrend is repeated.
The price of bitcoin, the world's biggest and best known cryptocurrency, fell below $8,000 on Thursday to as low as $7,682 - its worst level in nearly five weeks. It last traded at $8,026 on Friday, down 2.3 percent from its previous close on the Luxembourg-based Bitstamp exchange.
The slump is not just restricted to bitcoins as other cryptocurrencies also saw consistent drops over the last couple of days. Coins such as ethereum, ripple, litecoin, NEO also dropped between 13 percent and 22 percent on Thursday.
The fall started Wednesday after a slew of negative news from Google, which banned cryptocurrency-related ads on its network and the International Monetary Fund, which urged an international crackdown on the use of cryptocurrencies for money-laundering.
According to Marc Singer, an adviser at Singer Xenos in Miami, bitcoin fell 93 percent in value over a five-month period in 2011. The last time bitcoin more than halved in value was from November 2014 to January 2015.
The entire crypto market is currently valued at $318 billion, down from $335 billion earlier this week, and $400 billion last week.