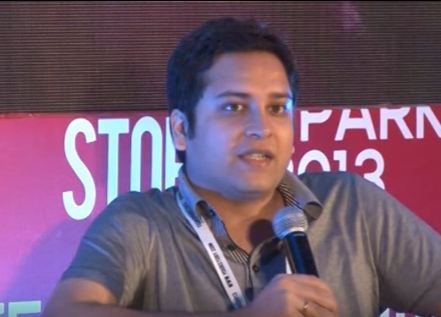 After stepping down as the Chief Executive Officer of Flipkart on Tuesday due to allegations of 'serious personal misconduct', Binny Bansal has sent an email to his employees saying that he was 'stunned' by the accusation against him.
On Tuesday, Walmart had issued a statement saying that Binny had resigned as the CEO after several 'personal misconduct allegations'.
The statement read, "Binny has been an important part of Flipkart since co-founding the company, but recent events risked becoming a distraction and Binny has made a decision to step down."
Binny said that while he was planning on stepping back from his role soon, the recent developments in the company has accelerated his decision.
In his email, he said, "For some time, I have been mulling over the right time to step away from an operating role at Flipkart Group. My plan was to continue in my current role for a few more quarters to continue the transition after closing the deal with Walmart. However, my decision to step down has been accelerated by certain personal events that have taken place in the recent past."
He also added, "The allegations left me stunned and I strongly deny them. The investigation, however, did bring to light lapses in judgment, particularly a lack of transparency, related to how I responded to the situation."
While Binny is no longer the Flipkart CEO, he will still continue to be part of the board and will own major shares in the company.
According to The Washington Post, the investigation into the allegations were launched in July. Even though they didn't yield any evidence of misconduct on Binny's part, they did show a lack of transparency in his managing.