Flipkart's chief operating officer, Binny Bansal, has resigned from his role with immediate effect following an independent investigation into the allegations of "serious personal misconduct" against him. Walmart, which owns 77 percent stake in Flipkart, announced Bansal's resignation on Tuesday.
Flipkart and Walmart had conducted an independent investigation into the allegations of serious personal misconduct against Bansal, who had strongly denied them. The probe did not find evidence that suggested otherwise but found sufficient reasons linking to other inefficacies.
"While the investigation did not find evidence to corroborate the complainant's assertions against Binny, it did reveal other lapses in judgement, particularly a lack of transparency, related to how Binny responded to the situation. Because of this, we have accepted his decision to resign," Walmart said in a press statement.
While announcing Bansal's departure from the e-commerce company, the statement briefly acknowledged his contributions. But the details of the allegations against Bansal were not revealed by Walmart in the latest statement.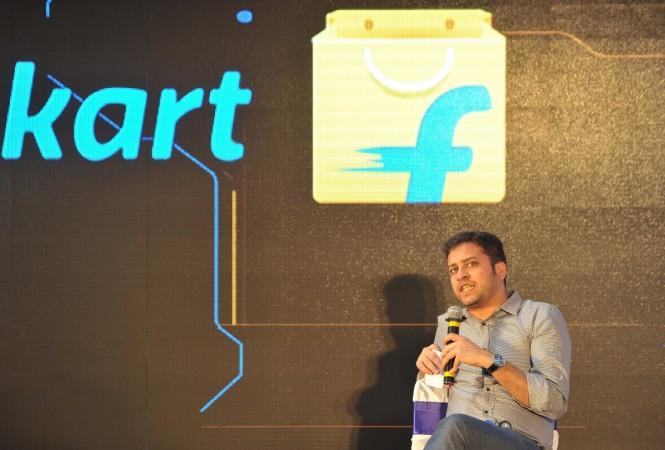 In Bansal's absence, Kalyan Krishnamurthy will continue to be the CEO of Flipkart, which now include Myntra and Jabong – the company's independent platforms within Flipkart business, Walmart added.
"As we look ahead, we have full confidence in the strength and depth of leadership across the company. We remain committed to investing for the long-term and are supportive of the leadership team's desire to evolve into a publicly-traded company in the future," the statement concluded.
Binny Bansal's LinkedIn still has co-founder and CEO at Flipkart Group under experience. The Indian billionaire and entrepreneur started Flipkart in 2007, after he exited Amazon, where he worked for 9 months as a software engineer. The IIT alumni's net worth was estimated at $1.2 billion as of August 2018 and his 5.5 percent stake in Flipkart following Walmart acquisition was valued at $1 billion.
It's worth noting that the allegation of misconduct against Bansal was reportedly made in July as CNBC had reported at the time, post which an independent investigation was launched. Bansal continued in his role at Flipkart throughout the course of the investigation, which was kept under wraps all along.
Bansal's departure from Flipkart marks the exit of both co-founders from India's largest e-commerce platform. Sachin Bansal (not related to Binny Bansal) left Flipkart after Walmart took over the company and side-lined him completely.