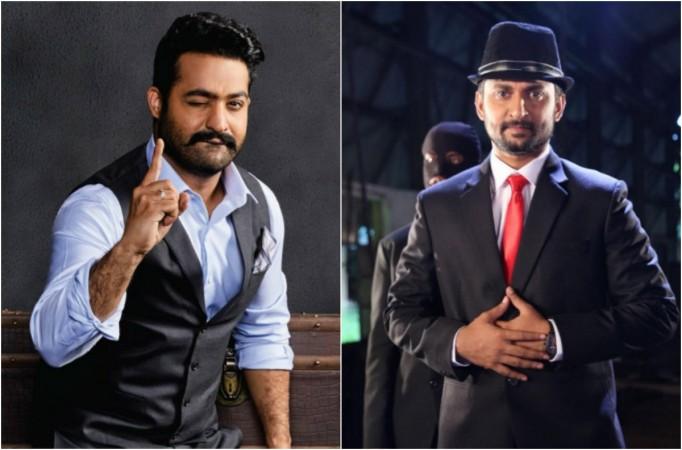 The much-anticipated reality TV show Bigg Boss Telugu 2 registered a brilliant viewership in its opening week. Though hosted by actor Nani, the second season has failed to beat the TRP record of the first season, which was hosted by Jr NTR.
Bigg Boss Telugu season 1 was a massive hit with the audience, making Star Maa the most popular channel on Telugu television. Its success has created a lot of hype for its new season, with the makers of the show heavily promoting it to make it an even bigger success during its second run. Viewers were curious to see if the Nani-hosted show would beat the records of Jr NTR-hosted show.
Bigg Boss Telugu 2 premiered on June 10, receiving a great response from the viewers in its opening week. Based on the week 1 report of its viewership, according to Barc India, Bigg Boss Telugu 2 helped Star Maa remain on the top of the chart, but it failed to make it to the chart of top 5 Telugu TV shows.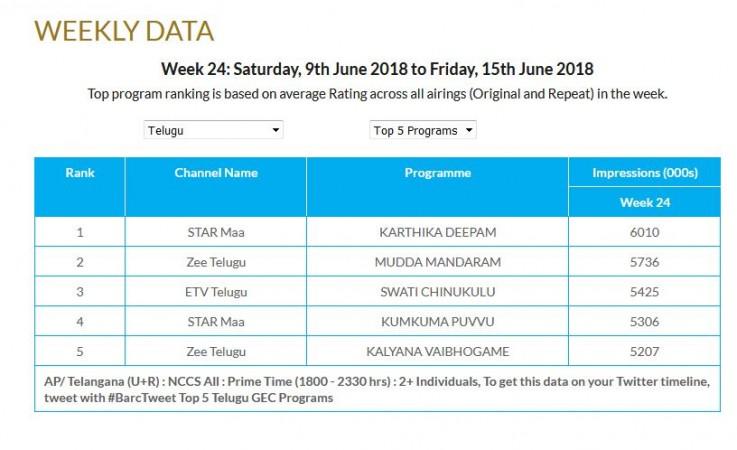 The launch episode of Bigg Boss Telugu 2 has registered 15.05 TRP's, while its weekdays' episodes recorded an average of 7.93. Rajiv Aluri, an employee from Star Maa Network, tweeted, "#BiggBossTelugu2 with @NameisNani launched with 15.05 TRP's and channel growth to 850 GRP's which is the Highest for @StarMaa Till Date and Channel at No.1 "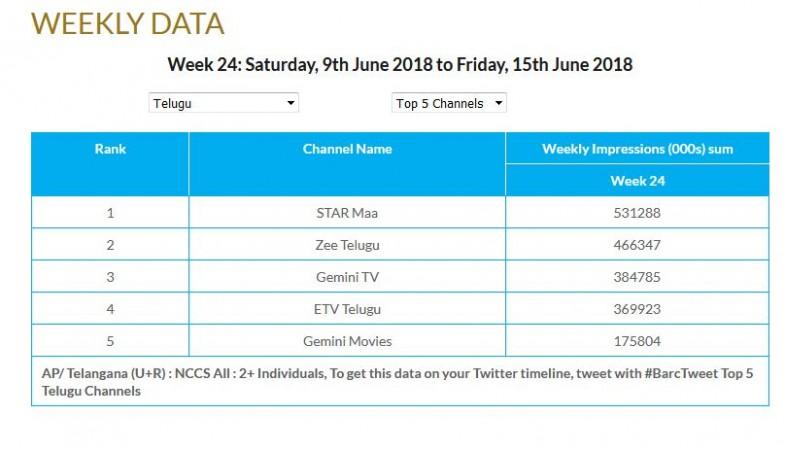 Bigg Boss Telugu season 1 had registered 16.18 TRP's on the day of its launch and its average number for the weekday episodes was 9.24 in its opening week. Considering its the hype and promotion surrounding it, the season 2 was expected to shatter the records of the first edition, but instead, it has fallen short by a small margin.
Bigg Boss Telugu season 1 was launched on 16 July 2017, whereas its season 2 went on air on 10 June 2018. Star Maa had registered 567,840,000 impressions in the opening week of Jr NTR-hosted show, whereas the channel has received 531,299,000 impressions in the first week of Nani-hosted show.
Ever since Bigg Boss Telugu 2 went on air, there has been a lot of hue and cry over Nani's anchoring skills, with thousands of viewers expressing their displeasure over him. The above-mentioned numbers show that Nani can't match the star power of Jr NTR, but at the same time, he is not far behind of the young tiger.