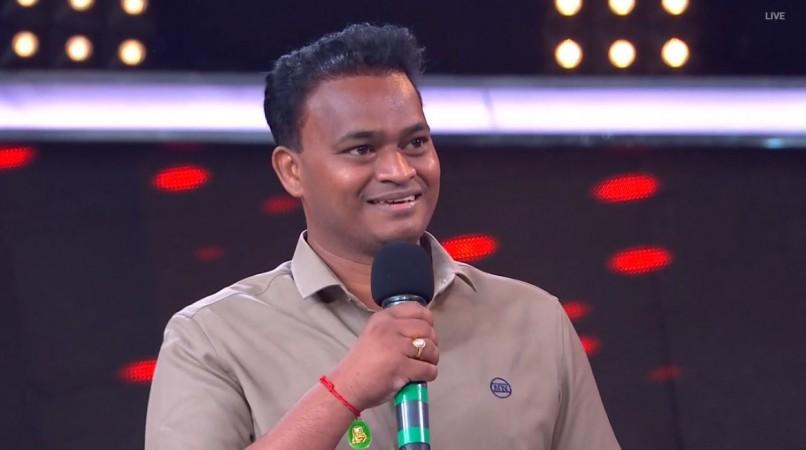 Bigg Boss Telugu 2 contestant Nutan Naidu is out of the house due to a shoulder injury. Naidu's sudden exit from Bigg Boss Telugu 2 due to his medical condition has come as a shock to his friends at the Bigg Boss house.
His sudden exit helped the show garner a huge viewership.
The 69th episode of Bigg Boss had Roll Rida and Kaushal fight for the captaincy in the blocks task. Roll Rida and Kaushal were nominated as the best players in the previous luxury budget task.
Kaushal and Roll Rida had to form a pyramid using the blocks and the others had to support their favourite contestant by trying to demolish the opponent's pyramids using the smiley balls.
While it was a tough fight for Kaushal because the stronger clan in the house had chosen him as the target. Roll Rida, on the other hand, played a smart game as well.
During the task, Nutan Naidu who was in the support for Kaushal was throwing the smiley balls at Roll Rida. In an attempt to throw the ball, Nutan Naidu dislocated his shoulder.
Doctors suggested that Nutan Naidu had to be sent to a hospital. Bigg Boss then informed the housemates that Naidu had to leave the house.
There is no clarity if he will return to the Bigg Boss Telugu 2 house or not. Nutan Naidu had already left the Bigg Boss Telugu 2 show earlier during the eliminations but was given a re-entry after a long time.
So, there are thin chances that he would return after his treatment.