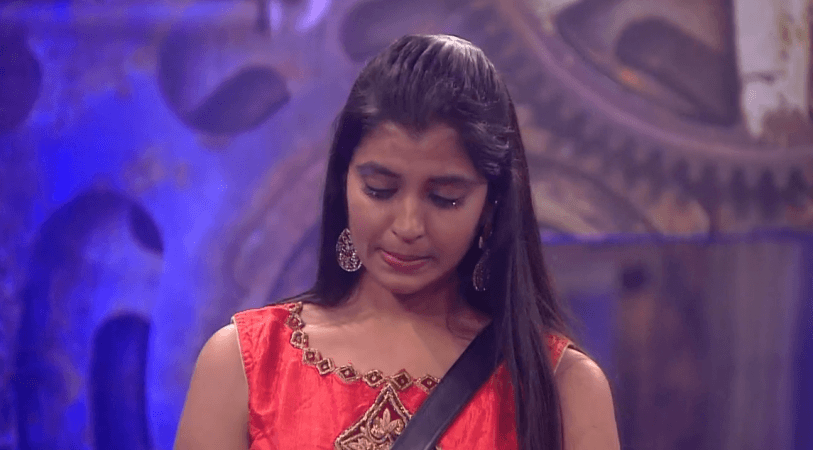 The Bigg Boss Telugu 2 episode on Sunday ended on an emotional note after Syamala got eliminated as expected but not wihout drama and dropping a bomb.
Kaushal and Tejaswi had won the special power from the week's sugarcane task. The usage of the power was used to save a contestant each. Tejaswi and Kaushal were advised to save one contestant each when Kaushal saved Nandini, and Tejaswi saved Deepti.
Syamala got eliminated and she had to leave the Bigg Boss house immediately after the vote. Syamala was invited on to the dais, to join the energetic host Nani. Syamala became emotional as her journey on the Bigg Boss Telugu 2 ended abruptly.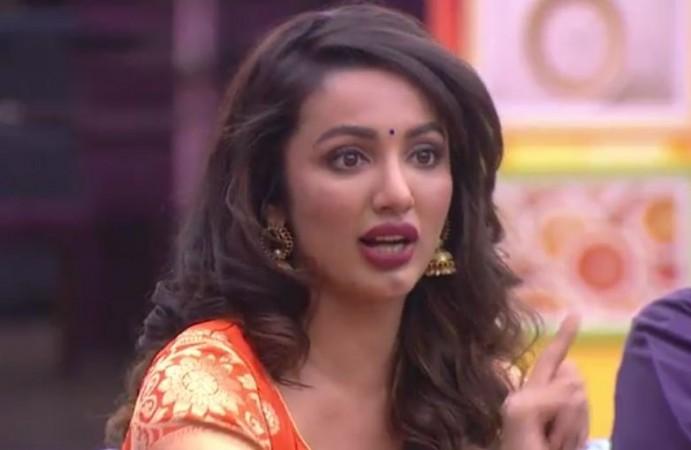 Syamala joined Nani on the dais to be surprised by his remarks that he was was happy seeing her out of the show. When upset Syamala questioned why, Nani said that he was worried about Syamala's toddler who might be missing his mom. To this, Syamala agreed and said that the only positive outcome of her elimination is that she would get to join her child.
Going forward, a video played on the screen showed some of the scenes related to Syamala and her friends while in the Bigg Boss House. Emotional, Syamala admitted that she had the utmost fun on the Bigg Boss show, which she would remember forever.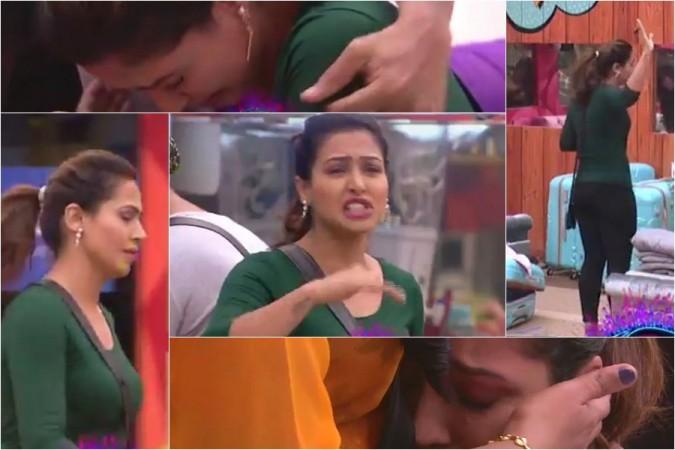 When given a chance to speak to her friends, Syamala opened up and wished her friends good luck. Both Deepti and Geeta Madhuri too turned emotional and started crying. Though emotionally saddened at her exit, Syamala remained sportive throughout the scene of her elimination.
The twist came when Nani asked her to drop the Big Bomb on any member of the house. He made a note that the one who she dropped the big bomb would have to wash the clothes of all the Bigg Boss Telugu 2 house. Syamala dropped the big bomb on Deepti, as she said Deepti was capable of doing the task and a sportive deepti accepted it with pleasure.
The teammates said goodbye to Syamala on an emotional note. The camera turned to host Nani who tried to ease the situation connecting the story with episode 1 and connected it with the happenings in the Bigg Boss Telugu 2.