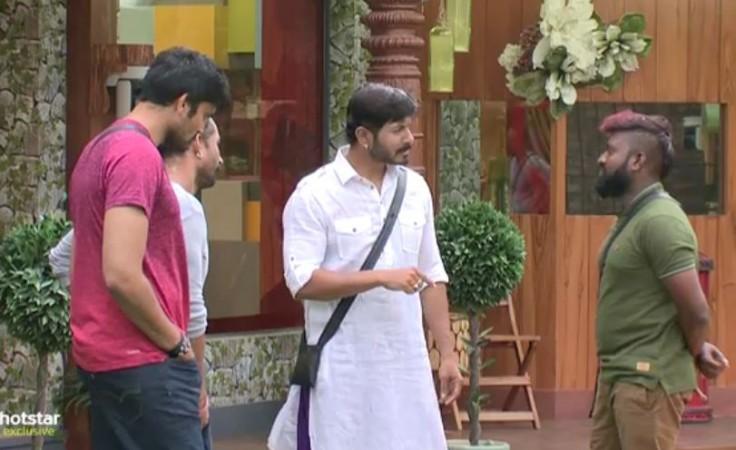 Rapper Roll Rida, who was eliminated from Bigg Boss Telugu 2, said that Kaushal is a very strong contestant and bonding with him had improved his chances of survival inside the house for many days.
Roll Rida was one of the popular contestants on Bigg Boss Telugu 2. He had been calm, witty, friendly and non-pushy guy throughout his stay inside the house. He earned a decent fan following through his tender nature and had even grown up become one of the popular participants. Some viewers including Kaushal Army hoped that he would be in finalists' list, but to their surprise he was evicted from the house.
Though he was a peace-loving guy, Roll Rida was involved in a heated argument with Kaushal for a couple of times. He raised his voice against the latter's preachy behaviour. His outburst had made some viewers feel that the two had a rivalry inside the house. But the rapper denied it after he was evicted from Bigg Boss Telugu 2.
"I really had a very good rapport with him (Kaushal). Today, I don't have any difference of opinion or fight with him. We had small misunderstandings that we sorted out on mutual respect. He is really strong contestant and I survived inside the house because of my good rapport with him," Roll Rida told in an interview to TV5.
Roll Rida hopes that their bonding remains the same outside Bigg Boss Telugu 2. "He always advised playing the game as a game. He assured to support me to be in the top 5 finalist. That bonding was definitely there in both of us. He assured to campaign for me after coming out of the show. I am so happy about this bonding," said the rapper, adding, "He is purely a gamer and he plays it by saying."
It should be noted the fans of Kaushal, who are organised under a group called Kaushal Army, were well aware of Roll Rida's bonding with their favourite. They campaigned for him on social media and supported and saved him from elimination from Bigg Boss Telugu 2 a few times in the past.