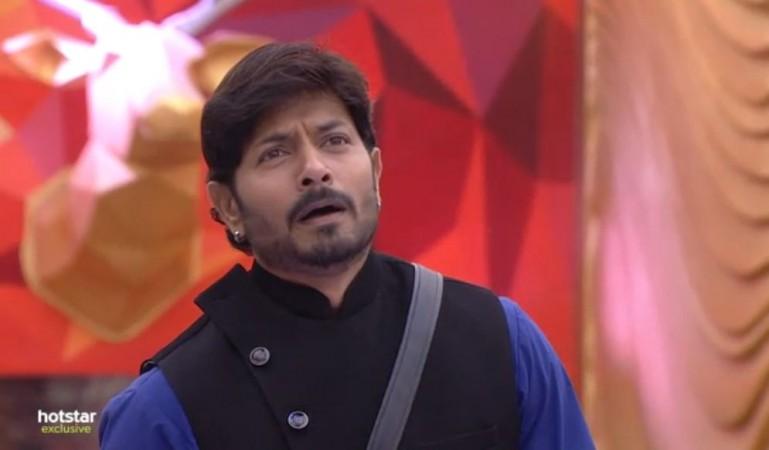 The finale week is here on Bigg Boss Telugu 2. With top five contestants in the house, it would be interesting to watch which contestant would win the title of Bigg Boss Telugu 2.
Nani had Tollywood's top actor Nagarjuna Akkineni on the show yesterday. With quite a few moments to cherish, the housemates were seen in a hysterical mood.
Nagarjuna left the show after he had a crisp conversation with the housemates and promoting his upcoming movie Devdas.
Nani quizzed the housemates regarding their journey in Bigg Boss Telugu 2 and asked them to campaign for themselves for the Bigg Boss title. The housemates were asked to mention why he/she deserves to win the title and why not others.
Kaushal who narrated a long story to explain why he deserves to be the winner of Bigg Boss Telugu 2 title, had made some sensational comments on the housemates.
While he was quizzed to explain why the other housemates do not deserve to win the title, Kaushal replied in rather a frank manner. While talking about Roll Rida, Kaushal seems to have hurt Roll Rida's feelings.
"Roll Rida is a fantastic rapper. But, in my opinion, he doesn't deserve to win the title of Bigg Boss Telugu 2. This is Bigg Boss show not a talent show", Kaushal told about Roll Rida.
Though Roll Rida did not speak a word against Kaushal's comments, he was seen upset. Roll Rida got emotional as he had got eliminated from the show later in yesterday's episode.
Kaushal Manda, who has earned a huge following among the Telugu audience, had spoken out against the housemates many times. He also mentioned why the other housemates don't deserve to win the title.
On the other hand, no other housemate came up with any negative point against the housemates when questioned about why the others do not deserve to win the title.
Samrat, Deepthi Nallamothu, Geetha Madhuri, and Tanish had mentioned why the audience could support them, rather than why not the other contestants.